YESPOPS is Here!
How do you like your popcorn? Hot and buttery? Perhaps some salt sprinkled on the top? The YES Cinema secret recipe is perfect right out of the kettle! But who doesn't like to try a little something new added to perfection? YESPOPS is NOW OPEN so that EVERYONE can enjoy our famous popcorn whenever want!
YESPOPS is offering the famous YES Cinema popcorn to-go! You can purchase four convenient sized bags to take home, give as gifts, or serve at parties! BONUS – you can mix in some yummy favorites like caramel corn, M&M's, candy corn, or Cheetos!
· Small, $5 (regular) $7 (mixed)
· Medium $6 (regular) $8 (mixed)
· Large $7 (regular) $9 (mixed)
· Super Jumbo $40 (regular popcorn only)
Walk in YES Cinema any Monday through Friday, between 1 and 3pm, to grab and go! Or purchase anytime the YES Cinema box office is open evenings and weekends. You can also preorder (812-350-3051) and our staff will be happy to help!
The Super Jumbo bags are the perfect gift to send to family and friends (with love) or to an office that you want to thank or acknowledge in a special way.
All of YESPOPS proceeds go to the LCNFC's Angels of Love Christmas Assistance Program which assists approximately 700 children annually.
Call 812-350-3051 to place an order or for more information!
Enjoy delicious YES Cinema popcorn wherever you want and whenever you want while supporting YOUR CINEMA WITH A CAUSE!
---
SPIDER-MAN: NO WAY HOME tickets on sale now - premieres December 16th!
For the first time in the cinematic history of Spider-Man, our friendly neighborhood hero is unmasked and no longer able to separate his normal life from the high-stakes of being a Super Hero. When he asks for help from Doctor Strange the stakes become even more dangerous, forcing him to discover what it truly means to be Spider-Man. Starring Tom Holland, Benedict Cumberbatch, Zendaya, Maria Tomei, Jon Favreau, Jamie Foxx, Alfred Molina, and ???
---
Christmas Films coming to YES Cinema December 10 - for one week only!
---
Who You Gonna Call....again? GHOSTBUSTERS: AFTERLIFE now at YES Cinema!
When a single mother and her two children move to a new town, they soon discover that they have a connection to the original Ghostbusters and their grandfather's secret legacy.
"Ghostbusters: Afterlife is a bucket load of adventurous fun and Jason Reitman has his heart in the right place, utilizing his father's creations to expand and form a new legacy of youthful ghostbusters." - Ben Rolph, AwardsWatch
"There's something obviously personal in this Reitman-to-Reitman torch-passing, and it combines with the rural setting to spark faint but fond memories of early Spielberg classics." - Philip De Semlyen, Time Out
---
DISNEY'S ENCANTO now playing!
The Madrigals are an extraordinary family who live hidden in the mountains of Colombia in a charmed place called the Encanto. The magic of the Encanto has blessed every child in the family with a unique gift -- every child except Mirabel. However, she soon may be the Madrigals last hope when she discovers that the magic surrounding the Encanto is now in danger. (ENCANTO contains a sequence with flashing lights that may affect those who are susceptible to photosensitive epilepsy or have other photosensitivities)
"Encanto is a beautiful and vibrant celebration of a family, filled with the enchanting magic of Beauty and the Beast and the heart of Disney and Pixar's Coco. 98 minutes of pure bliss, a story about how weaknesses can be strengths, strengths can be weaknesses, and how love and determination is way better than magic when it comes to healing a broken family." - San Francisco Chronicle
---
On New Year's Eve, Mike Armstrong returns to YES!
Let's shake off 2020 and 2021 with a return to HILARIOUS LIVE STAND-UP COMEDY!
Described by those who know him as the real life version of the Southern Gentleman, Mike Armstrong can best be described as the perfect best friend that you just met. One of the most iconic themes of Mike's shows is that they are family friendly - meaning he does not cuss, is not vulgar and does not talk about politics and sex. His shows are full of hilarious real life stories of family life, police life and just plain living. When asked why he has kept his shows like this over the years, Mikes response is always that when he first started out, he was just mindful of the fact that he didn't want to put on a show that his Grandma wouldn't enjoy and that philosophy has worked out great for him throughout the years.
When he is not on the road, traveling across this great country of ours and making people laugh, you can find him at home in Kentucky, enjoying a very blessed life with his wife Petra, their five children, numerous grandchildren and fur babies.
From a fan of Mike's…"Mike is fabulous - so funny, clean and just a fun guy all around - his laugh is so contagious, he doesn't even have to tell jokes - if he just stood up there and laughed the whole audience would laugh with him and not even notice he wasn't telling jokes. Love that guy - and his jokes ARE hilarious!"
Rated PG 13 - Showtimes on New Year's Eve at 7pm and 9:30pm for $20 per person in advance ($25 at the door if it doesn't sell out!). Tickets on sale now! Great Christmas gift or a treat for friends, family, and employees! ENJOY A NIGHT OF LAUGHS! We all need it!
Opening for Mike will be Franklin's own Hoss Ridgeway!
Hoss has been entertaining groups of all sizes since the 1990s. He has performed in over 30 states and a few countries. He has made audiences laugh in clubs, on cruises, in churches and for large corporations. He uses stand-up comedy, impressions, crazy sound effects and musical comedy to bring his unique style of comedy to crowds all over the USA. He has recorded a DryBar special and is a regular at the Mike Huckabee show.
---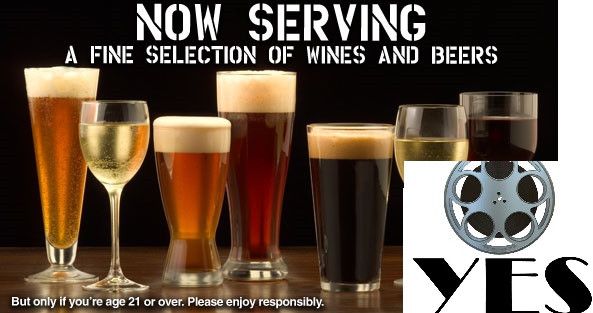 ---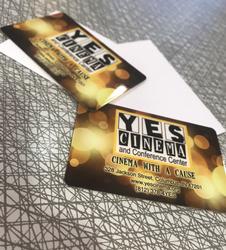 Give the gift of movies!
They are perfect for the movie lover in your life. YES Gift Cards are valid at the YES Cinema box office, concession stand or bar. Available in any amount - from $5 to $250!
And now you order tickets online - click "Gift Certificates" at bottom of page.
---
We're always glad to see our guests at YES Cinema, but because of our liquor license, no food or drink can be carried inside. This even applies to water bottles. (Of course, we sell a variety of food and drink items - including Dasani water, and we have a water fountain)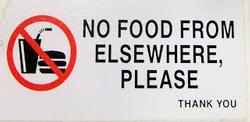 ---
More than a movie theater - Let YES Cinema host your next event! Catering Available!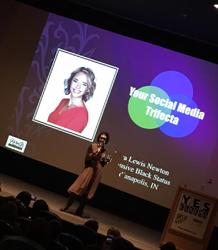 Looking for the perfect place and space to host your next event?
YES Cinema and Conference Center provides the perfect setting for a wide range of events - from meetings and parties to special movie screeings. Contact us at 812-350-3051 or email at yescinemaevents@gmail.com
---
Plenty of FREE Parking for YES Customers!
Free parking on the streets and the City Garage at 4th & Jackson
Hours – 6:00 a.m. – 8:00 p.m. Monday – Friday (see daily parking rates)
After hours and weekends – FREE
Free parking is also available at The Cole Garage at 3rd & Jackson
Open to Public (free) – Monday-Friday evenings and weekends
NOTE: Top floor (roof) of parking garages CLOSE at 8:00 PM and all automobiles should be off the roof of the garage by that time. Parking on all floors, other than the roof, is available 24/7.
---
For security concerns, no backpacks are allowed at YES Cinema. This includes kiddie backpacks. If guests must enter our theatre with a backpack, we will ask to keep it for them - or it may be subject to search. We appreciate everyone's understanding in this measure to ensure everyone's safety.
---
---
YES Cinema Trivia!
What film was playing when the Great Flood of 2008 hit Columbus and knocked out our power? - The Rolling Stones "Shine a Light"
What was the first film shown at YES Cinema? - WHITE CHRISTMAS played at Christmas in 2004
What film holds the box office record at YES? - COLUMBUS (2017) of course!
When did the YES Film Festival begin? - 2010 (We moved from November of one year to May 18 months later… so we missed one year).
YESfest has screened films with major stars, such as Richard Dreyfus and Tatiana Maslany (both proud Canadians), Sean Astin, Dick Van Dyle, and Eli Wallach (in his last film)
When did the Lincoln-Central Neighborhood Family Center open? - June, 1994 (Celebrating 25 years!)
Newest Manager Dawn Bieberle is also the Self-Sufficiency Coach for the Bartholomew County Works program
The 2019 YES Film Festival Audience Award Winner for Short Films was given to MIDWESTERN, filmed partly in Hope, Indiana and directed by Nick Rieth, and co-produced by Hope's own Daniel Anderson
---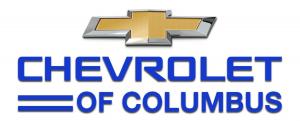 Chevrolet of Columbus - A Valued Sponsor of YES Cinema!
We are happy to have Chevrolet of Columbus as an official Sponsor of YES Cinema Programming. Our friends at Chevrolet of Columbus strongly believe in the importance of community! This new partnership will help the LCNFC better meet the needs of those we serve! We urge you to visit Chevrolet of Columbus in person and while you are there please tell them how much you appreciate their support of the LCNFC and YES Cinema!
Visit their facility at 2825 Merchant Mile, next to Sam's Club.
---
All tickets purchased are non-refundable with no exchanges. Films and Events are subject to change.
YES Cinema does not show films in 3D.