The JESUS REVOLUTION is coming!
Inspired by a true movement, JESUS REVOLUTION tells the story of a young Greg Laurie (Joel Courtney) being raised by his struggling mother, Charlene (Kimberly Williams-Paisley) in the 1970s. Laurie and a sea of young people descend on sunny Southern California to redefine truth through all means of liberation. Inadvertently, Laurie meets Lonnie Frisbee (Jonathan Roumie), a charismatic hippie-street-preacher, and Pastor Chuck Smith (Kelsey Grammer), who have thrown open the doors of Smith's languishing church to a stream of wandering youth. What unfolds becomes the greatest spiritual awakening in American history. Rock and roll, newfound love, and a twist of faith lead to a JESUS REVOLUTION that turns one counterculture movement into a revival that changes the world.
Special Early Access Screening Wednesday, February 22 - with Bonus Footage.
Tickets on sale soon!
---
Stephen Spielberg's THE FABELMANS now at YES! -For ONE WEEK only!
Young Sammy Fabelman falls in love with movies after his parents take him to see "The Greatest Show on Earth." Armed with a camera, Sammy starts to make his own films at home, much to the delight of his supportive mother.
Part memoir, part ode to the power of the movies, The Fabelmans finds Steven Spielberg digging at the family roots that helped make him a beloved filmmaker -- and proves he hasn't lost his magic touch. Spielberg's nostalgic look at his childhood will take plenty of viewers back to their own.
Nominated for 7 Oscars, including Best Picture, Best Director, and Best Screenplay.
---
Tom Hanks stars in A MAN CALLED OTTO - held over!
Based on the # 1 New York Times bestseller "A Man Called Ove," the new film tells the story of Otto Anderson (Tom Hanks), a grump who no longer sees purpose in his life following the loss of his wife. Otto is ready to end it all, but his plans are interrupted when a lively young family moves in next door, and he meets his match in quick-witted Marisol. She challenges him to see life differently, leading to an unlikely friendship that turns his world around.
A heartwarming and funny story about love, loss, and life, A Man Called Otto shows that family can sometimes be found in the most unexpected places. Directed by Marc Forster (Finding Neverland), A Man Called Otto stars Tom Hanks.
Enter to win a copy of the book at the theatre. (Book donated by Viewpoint Books)
---
The acclaimed film THE WHALE is here!
Indiana born Brendan Fraser stars in the story of a reclusive English teacher suffering from severe obesity attempts to reconnect with his estranged teenage daughter for one last chance at redemption.
"Fraser gives a career-best performance, owning this deeply emotional story from beginning to end." - The New York Post
"Fraser delivers the best work of his career." - Chicago Sun-Times
Nominated for 3 Oscars, including Best Actor and Best Supporting Actress.
---
80 FOR BRADY premieres February 2nd! - get tickets now
80 FOR BRADY is inspired by the true story of four best friends living life to the fullest when they take a wild trip to the 2017 Super Bowl LI to see their hero Tom Brady play. Stars Jane Fonda, Lily Tomlin, Rita Moreno, and Sally Field and featuring Billy Porter...and Tom Brady. PG-13 (Brief Strong Language|Some Suggestive References|Some Drug Content)
"A pleasant enough reminder that these gals are still game for a good time." - Variety
"80 for Brady isn't a for-the-ages score-setter, but it makes the goal when it counts." - Hollywood Reporter
---
ANT-MAN AND THE WASP: QUANTUMANIA starts Feb. 16th!
Super-Hero partners Scott Lang (Paul Rudd) and Hope van Dyne (Evangeline Lilly) return to continue their adventures as Ant-Man and the Wasp. Together, with Hope's parents Janet van Dyne (Michelle Pfeiffer) and Hank Pym (Michael Douglas), and Scott's daughter Cassie Lang (Kathryn Newton), the family finds themselves exploring the Quantum Realm, interacting with strange new creatures and embarking on an adventure that will push them beyond the limits of what they thought possible.
---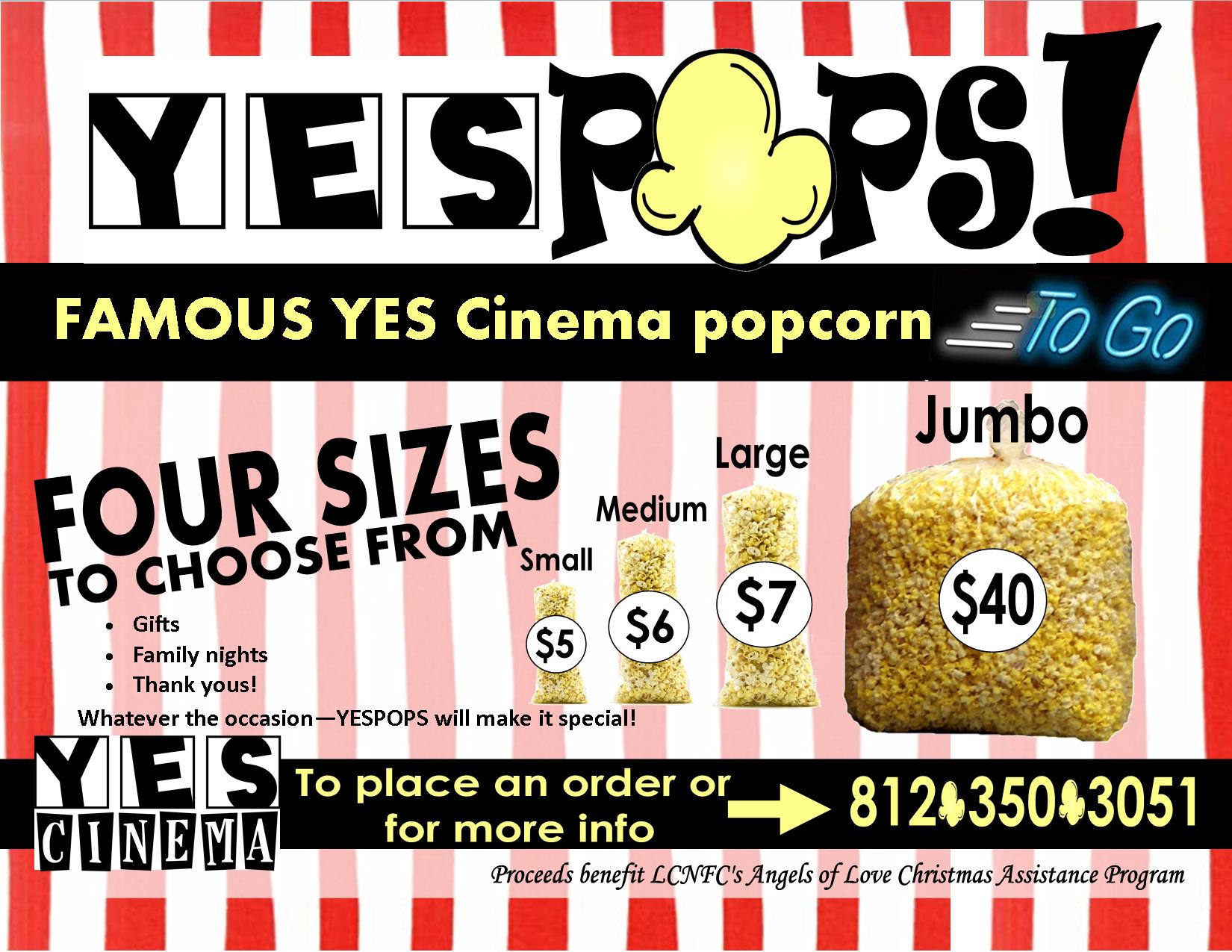 ---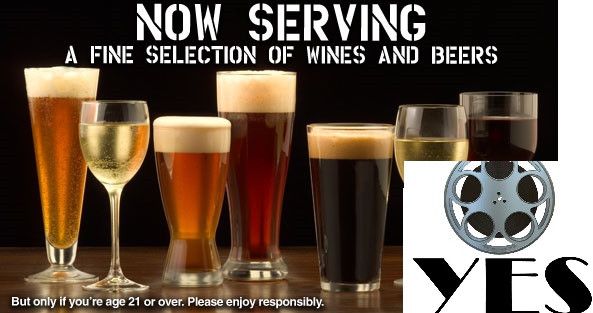 Always drink responsibly
---
Give the gift of movies!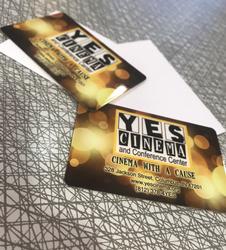 The perfect gift for movie lovers!
They are perfect for the movie lover in your life. YES Gift Cards are valid at the YES Cinema box office, concession stand or bar. Available in any amount - from $5 to $250!
And now you can order virtual gift cards online - click "Gift Certificates" at bottom of page.
---
We're always glad to see our guests at YES Cinema, but because of our liquor license, no food or drink can be carried inside. This even applies to water bottles. (Of course, we sell a variety of food and drink items - including Dasani water, and we have a water fountain). YES Cinema is a not for profit business that relies on the revenue of concession sales to meet operating costs and to funnel money into the charitable programs of the Lincoln-Central Neighborhood Family Center.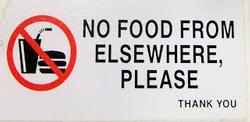 ---
More than a movie theater - Let YES Cinema host your next event!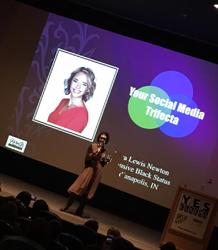 Looking for the perfect place and space to host your next event?
YES Cinema and Conference Center provides the perfect setting for a wide range of events - from meetings and parties to special movie screenings. Contact us at 812-350-3051 or email at yescinemaevents@gmail.com
---
Plenty of FREE Parking for YES Customers!
Free parking on the streets and the City Garage at 4th & Jackson
Hours – 6:00 a.m. – 8:00 p.m. Monday – Friday (see daily parking rates)
After hours and weekends – FREE
Free parking is also available at The Cole Garage at 3rd & Jackson
Open to Public (free) – Monday-Friday evenings and weekends
NOTE: Top floor (roof) of parking garages CLOSE at 8:00 PM and all automobiles should be off the roof of the garage by that time. Parking on all floors, other than the roof, is available 24/7.
---
For security concerns, no backpacks are allowed at YES Cinema. If guests must enter our theatre with a backpack, we will ask to keep it for them - or it may be subject to search. We appreciate everyone's understanding in this measure to ensure everyone's safety.
---
---
YES Cinema Trivia!
What film was playing when the Great Flood of 2008 hit Columbus and knocked out our power? - The Rolling Stones "Shine a Light"
What was the first film shown at YES Cinema? - WHITE CHRISTMAS played at Christmas in 2004
What film holds the box office record at YES? - COLUMBUS (2017) of course!
When did the YES Film Festival begin? - 2010 (We moved from November of one year to May 18 months later… so we missed one year).
YESfest has screened films with major stars, such as Richard Dreyfus and Tatiana Maslany (both proud Canadians), Sean Astin, Dick Van Dyle, and Eli Wallach (in his last film)
When did the Lincoln-Central Neighborhood Family Center open? - June, 1994
Manager Dawn Bieberle is also the Self-Sufficiency Coach for the Bartholomew County Works program
The 2019 YES Film Festival Audience Award Winner for Short Films was given to MIDWESTERN, filmed partly in Hope, Indiana and directed by Nick Rieth, and co-produced by Hope's own Daniel Anderson
---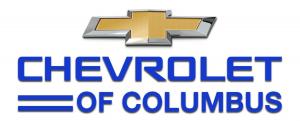 Chevrolet of Columbus - A Valued Sponsor of YES Cinema!
We are happy to have Chevrolet of Columbus as an official Sponsor of YES Cinema Programming. Our friends at Chevrolet of Columbus strongly believe in the importance of community! This new partnership will help the LCNFC better meet the needs of those we serve! We urge you to visit Chevrolet of Columbus in person and while you are there please tell them how much you appreciate their support of the LCNFC and YES Cinema!
Visit their facility at 2825 Merchant Mile, next to Sam's Club.
---
All tickets purchased are non-refundable with no exchanges. Films and Events are subject to change.
For R rated films, children under the age of 17 must be accompanied by an adult.
YES Cinema does not show films in 3D.