John Wick is back and YES Cinema has him!
Is there anyone left for John Wick to kill?? In the lastest chapter, Mr. Wick (Keanu Reeves) uncovers a path to defeating The High Table. But before he can earn his freedom, Wick must face off against a new enemy with powerful alliances across the globe and forces that turn old friends into foes. These Wick films are what we call a ballet of cartoon violence.
---
Just say SHAZAM! - and see what happens - at YES Cinema!
"Shazam! Fury of the Gods," continues the story of teenage Billy Batson who, upon reciting the magic word "SHAZAM!," is transformed into his adult Super Hero alter ego. Shazam. "Shazam! Fury of the Gods" stars returning cast members Zachary Levi ("Thor: Ragnarok") as Shazam; Asher Angel ("Andi Mack") as Billy Batson; Jack Dylan Grazer ("It Chapter Two") as Freddy Freeman; Adam Brody ("Promising Young Woman") as Super Hero Freddy; Ross Butler ("Raya and the Last Dragon") as Super Hero Eugene; Meagan Good ("Day Shift") as Super Hero Darla; D.J. Cotrona ("G.I. Joe: Retaliation") as Super Hero Pedro; Grace Caroline Currey ("Annabelle: Creation") as Mary Bromfield/ Super Hero Mary; Faithe Herman ("This Is Us") as Darla Dudley; Ian Chen ("A Dog's Journey") as Eugene Choi; Jovan Armand ("Second Chances") as Pedro Pena; Marta Milans ("White Lines") as Rosa Vasquez; Cooper Andrews ("The Walking Dead") as Victor Vasquez; with Djimon Hounsou ("A Quiet Place Part II") as Wizard. Joining the cast are Rachel Zegler ("West Side Story"), with Lucy Liu ("Kung Fu Panda" franchise) and Helen Mirren ("F9: The Fast Saga"). The film is directed by David F. Sandberg ("Shazam!," "Annabelle: Creation") and produced by Peter Safran ("Aquaman," "The Suicide Squad"). It is written by Henry Gayden ("Shazam!," "There's Someone Inside Your House") and Chris Morgan ("Fast & Furious Presents: Hobbs & Shaw," "The Fate of the Furious"), based on characters from DC.
---
Dungeons & Dragons: Honor Among Thieves premieres March 30th
A charming thief and a band of unlikely adventurers undertake an epic heist to retrieve a lost relic, but things go dangerously awry when they run afoul of the wrong people. Dungeons & Dragons: Honor Among Thieves brings the rich world and playful spirit of the legendary roleplaying game to the big screen in a hilarious and action-packed adventure.
"Dungeons and Dragons: Honor Among Thieves is extremely accessible and enticing for non-fans right from the jump, while also satisfying hardcore devotees of the game." - The Wrap
"The heartfelt story, enchanting characters, dazzling visual effects, and fun-filled nature will allow the film to be a treasured classic" - IndieWire
---
The new SUPER MARIO BROS. movies premieres Wednesday, April 5th
In the first theatrical Super Mario Bros. film since Super Mario Bros.(1993), which starred Bob Hoskins and John Leguizamo, this is the story of the Super Mario Bros. on their journey through the Mushroom Kingdom (who remembers the 1960's?); a Brooklyn plumber named Mario travels through the Mushroom Kingdom with a princess named Peach and an anthropomorphic mushroom named Toad to find Mario's brother, Luigi, and to save the world from a ruthless fire-breathing Koopa named Bowser.
---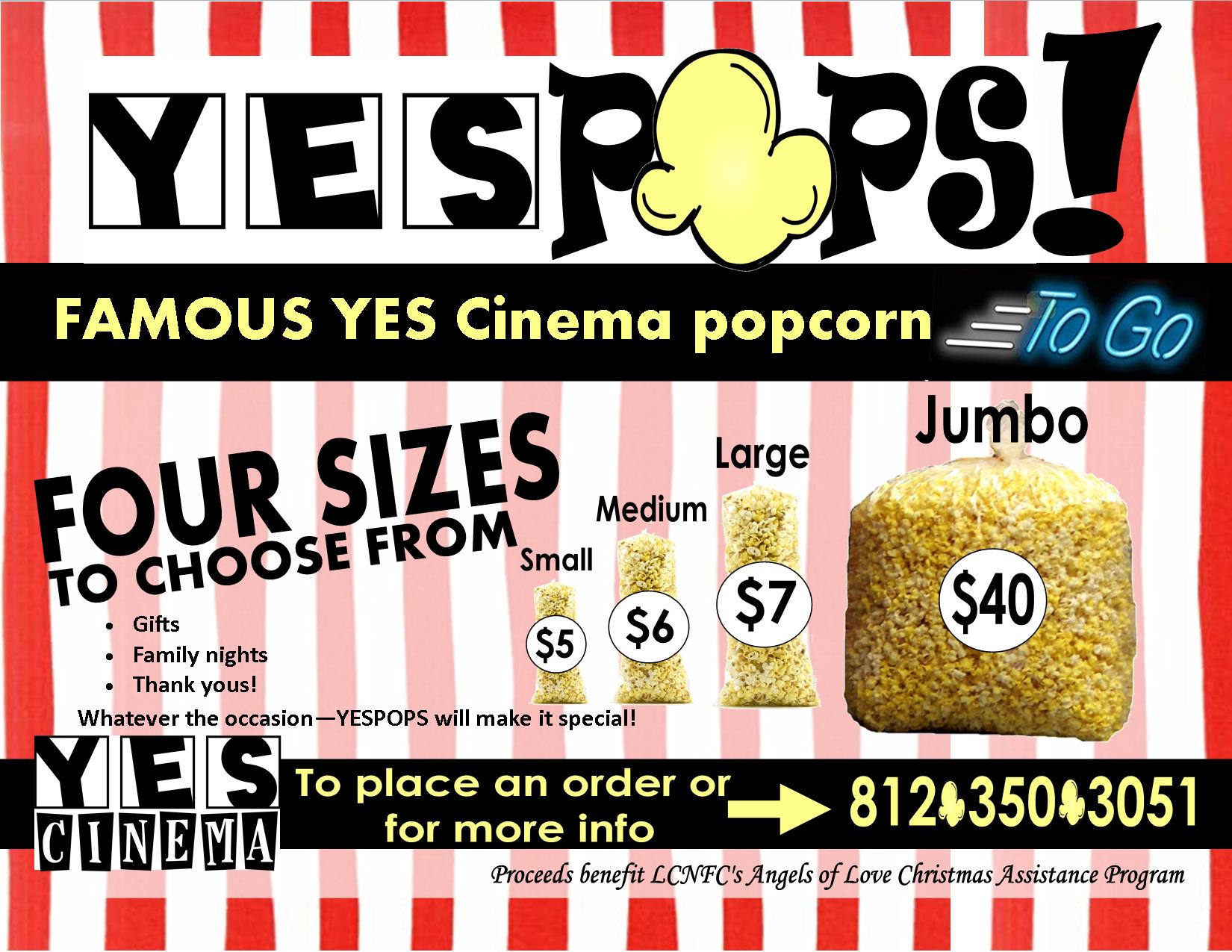 ---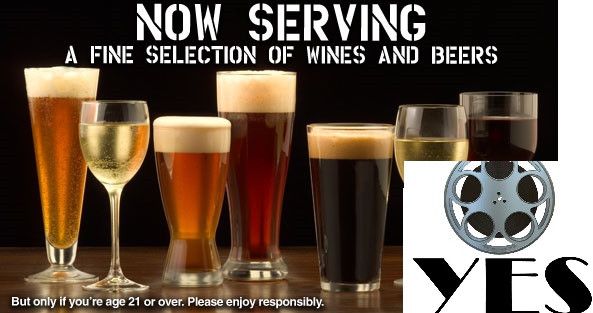 Always drink responsibly
---
Give the gift of movies!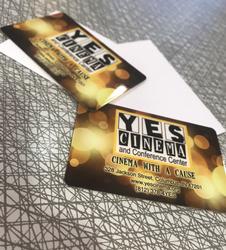 The perfect gift for movie lovers!
They are perfect for the movie lover in your life. YES Gift Cards are valid at the YES Cinema box office, concession stand or bar. Available in any amount - from $5 to $250!
And now you can order virtual gift cards online - click "Gift Certificates" at bottom of page.
---
We're always glad to see our guests at YES Cinema, but because of our liquor license, no food or drink can be carried inside. This even applies to water bottles. (Of course, we sell a variety of food and drink items - including Dasani water, and we have a water fountain). No take out containers (doggy bags) may be taken into YES Cinema.
YES Cinema is a not for profit business that relies on the revenue of concession sales to meet operating costs and to funnel money into the charitable programs of the Lincoln-Central Neighborhood Family Center.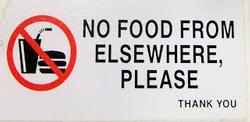 ---
More than a movie theater - Let YES Cinema host your next event!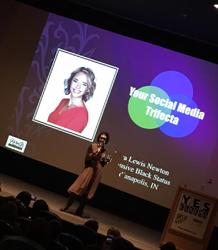 Looking for the perfect place and space to host your next event?
YES Cinema and Conference Center provides the perfect setting for a wide range of events - from meetings and parties to special movie screenings. Contact us at 812-350-3051 or email at yescinemaevents@gmail.com
---
Plenty of FREE Parking for YES Customers!
Free parking on the streets and the City Garage at 4th & Jackson
Hours – 6:00 a.m. – 8:00 p.m. Monday – Friday (see daily parking rates)
After hours and weekends – FREE
Free parking is also available at The Cole Garage at 3rd & Jackson
Open to Public (free) – Monday-Friday evenings and weekends
NOTE: Top floor (roof) of parking garages CLOSE at 8:00 PM and all automobiles should be off the roof of the garage by that time. Parking on all floors, other than the roof, is available 24/7.
---
For security concerns, no backpacks are allowed at YES Cinema. If guests must enter our theatre with a backpack, it may be subject to search. We appreciate everyone's understanding in this measure to ensure everyone's safety.
---
---
YES Cinema Trivia!
What film was playing when the Great Flood of 2008 hit Columbus and knocked out our power? - The Rolling Stones "Shine a Light"
What was the first film shown at YES Cinema? - WHITE CHRISTMAS played at Christmas in 2004
What film holds the box office record at YES? - COLUMBUS (2017) of course!
When did the YES Film Festival begin? - 2010 (We moved from November of one year to May 18 months later… so we missed one year).
YESfest has screened films with major stars, such as Richard Dreyfus and Tatiana Maslany (both proud Canadians), Sean Astin, Dick Van Dyle, and Eli Wallach (in his last film)
When did the Lincoln-Central Neighborhood Family Center open? - June, 1994
Manager Dawn Bieberle is also the Self-Sufficiency Coach for the Bartholomew County Works program
The 2019 YES Film Festival Audience Award Winner for Short Films was given to MIDWESTERN, filmed partly in Hope, Indiana and directed by Nick Rieth, and co-produced by Hope's own Daniel Anderson
---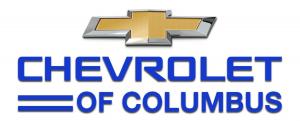 Chevrolet of Columbus - A Valued Sponsor of YES Cinema!
We are happy to have Chevrolet of Columbus as an official Sponsor of YES Cinema Programming. Our friends at Chevrolet of Columbus strongly believe in the importance of community! This new partnership will help the LCNFC better meet the needs of those we serve! We urge you to visit Chevrolet of Columbus in person and while you are there please tell them how much you appreciate their support of the LCNFC and YES Cinema!
Visit their facility at 2825 Merchant Mile, next to Sam's Club.
---
All tickets purchased are non-refundable with no exchanges. Films and Events are subject to change.
For R rated films, children under the age of 17 must be accompanied by an adult.
YES Cinema does not show films in 3D.