---
Hercule Poirot Returns! - now haunting at YES Cinema
"A Haunting in Venice" is set in eerie, post-World War II Venice on All Hallows' Eve and is a terrifying mystery featuring the return of the celebrated sleuth, Hercule Poirot. Now retired and living in self-imposed exile in the world's most glamorous city, Poirot reluctantly attends a séance at a decaying, haunted palazzo. When one of the guests is murdered, the detective is thrust into a sinister world of shadows and secrets. Reuniting many of the filmmakers behind 2017's "Murder on the Orient Express" and 2022's "Death on the Nile," the film is directed by Kenneth Branagh with a screenplay by Oscar® nominee Michael Green based upon Agatha Christie's novel Hallowe'en Party. The producers are Kenneth Branagh, Judy Hofflund, Ridley Scott, and Simon Kinberg, with Louise Killin, James Prichard, and Mark Gordon serving as executive producers. A brilliant acting ensemble portrays a cast of unforgettable characters, including Kenneth Branagh, Kyle Allen, Camille Cottin, Jamie Dornan, Tina Fey, Jude Hill, Ali Khan, Emma Laird, Kelly Reilly, Riccardo Scamarcio, and recent Oscar winner Michelle Yeoh.
---
THE HILL now pitching at YES Cinema - ends Thursday!
Growing up impoverished in small-town Texas, young Rickey Hill shows an extraordinary ability for hitting a baseball, despite being burdened by leg braces from a degenerative spinal disease. His stern, pastor father (DENNIS QUAID) discourages Rickey from playing baseball to protect him from injury, and to have him follow in his footsteps and become a preacher. As a young man, Rickey (COLIN FORD) becomes a baseball phenomenon. His desire to participate in a try-out for a legendary major league scout divides the family and threatens Rickey's dream of playing professional baseball.
Screenplay by Angelo Pizzo and Scott Marshall Smith. After achieving fame by writing and producing the massively popular sports films Hoosiers (1986) and Rudy (1993), Angelo Pizzo fielded numerous requests to pen more inspirational sports stories. At first he feared becoming pigeonholed as the go-to sports-movie guy. But eventually he accepted this destiny as he continued writing screenplays, most of which have concerned athletics.
"Solid work from Dennis Quaid helps elevate The Hill, a heartwarming tearjerker that'll prompt a range of emotions, The Hill tells a feel-good story the whole family can enjoy." - Rotten Tomatoes
---
PAW Patrol: The Mighty Movie rolls over af YES Cinema September 29th!
---
The Columbus, Indiana YES Film Festival celebrates the creativity and diversity of independent film, bringing to the screen the best documentaries, narrative features and short films, with competitions in all three categories.
YESfest films will screen at the YES Cinema in downtown Columbus, an elegant and welcoming independent theater that shows blockbuster, classic, foreign and independent films, and hosts live events. The YES Cinema Café will be open with delicious food available for purchase. Beer & wine is also available.
A complete list of films, with descriptions and more information coming soon at www.yesfilmfestival.com
Cinema truly is the universal language and our mission at YESfest is to promote a lively and passionate dialogue between filmmakers and film lovers. Whether you're in the audience, behind the scenes or in front of the camera, we look forward to seeing you at YES Cinema.
YESfest All Access Passes and Individual tickets on sale now!
---
See IT AIN'T OVER - the Yogi Berra story at the YES Film Festival
A special added attraction to this year's YES Film Festival is It Ain't Over, the award winning documentary. An intimate portrait of a misunderstood American icon, this emotional and uplifting documentary about Yogi Berra takes us beyond the caricatures and "Yogisms," and into the heart of a sports legend whose unparalleled accomplishments on the baseball diamond were often overshadowed by his off-the-field persona.
As Yogi might have said, no one goes to YES Cinema anymore, the shows are always sold out. :)
"While fittingly echoing Yogi Berra's famously sunny disposition, It Ain't Over persuasively makes the case for his incredible achievements on and off the baseball diamond." - Rotten Tomatoes

---
---
YES Cinema is now even better with the installation of our 2nd Laser projector! Now, in both auditoriums, experience high contrast & extraordinary color & twice the brightness of conventional theatre projectors. And with Dolby 7.1 surround sound, hear more & see more at YES!
---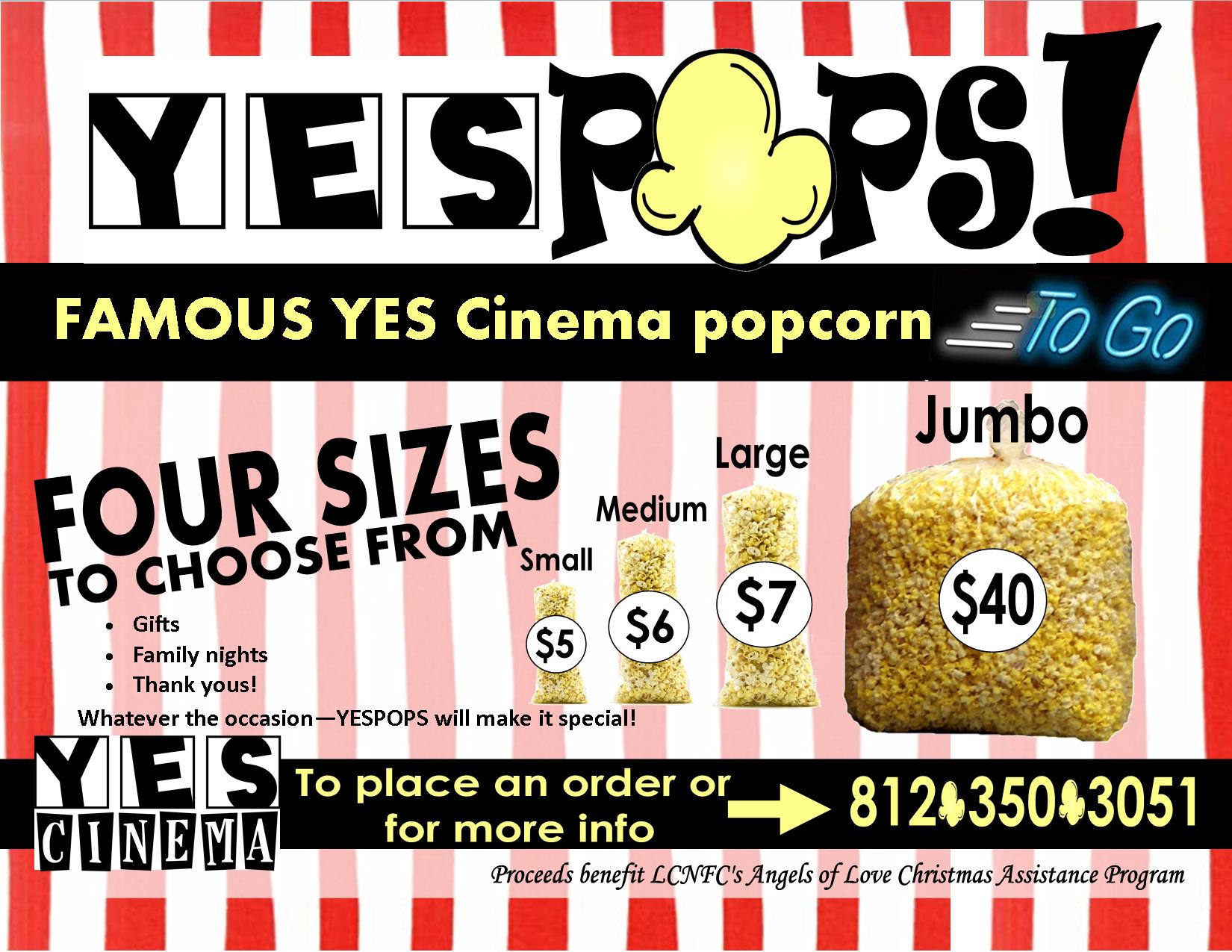 ---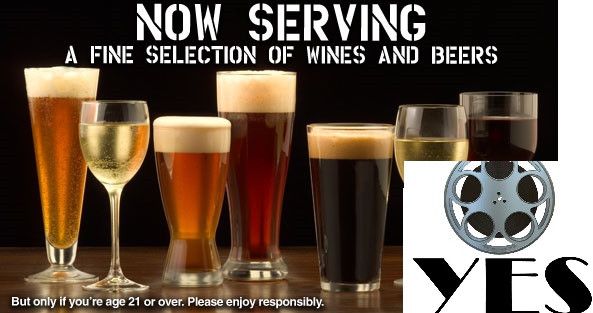 Always drink responsibly
---
Give the gift of movies!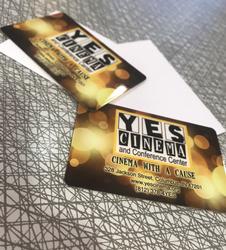 The perfect gift for movie lovers!
They are perfect for the movie lover in your life. YES Gift Cards are valid at the YES Cinema box office, concession stand or bar. Available in any amount - from $5 to $250!
And now you can order virtual gift cards online - click "Gift Certificates" at bottom of page.
---
We're always glad to see our guests at YES Cinema, but because of our liquor license, no food or drink can be carried inside. This even applies to water bottles. (Of course, we sell a variety of food and drink items - including Dasani water, and we have a water fountain). No take out containers (doggy bags) may be taken into YES Cinema.
YES Cinema is a not for profit business that relies on the revenue of concession sales to meet operating costs and to funnel money into the charitable programs of the Lincoln-Central Neighborhood Family Center.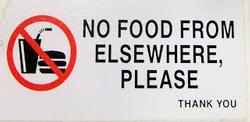 ---
More than a movie theater - Let YES Cinema host your next event!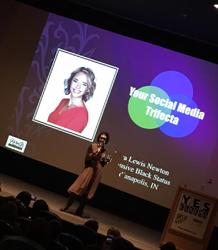 Looking for the perfect place and space to host your next event?
YES Cinema and Conference Center provides the perfect setting for a wide range of events - from meetings and parties to special movie screenings. Contact us at 812-350-3051 or email at yescinemaevents@gmail.com
---
Plenty of FREE Parking for YES Customers!
Free parking on the streets and the City Garage at 4th & Jackson
Hours – 6:00 a.m. – 8:00 p.m. Monday – Friday (see daily parking rates)
After hours and weekends – FREE
Free parking is also available at The Cole Garage at 3rd & Jackson
Open to Public (free) – Monday-Friday evenings and weekends
NOTE: Top floor (roof) of parking garages CLOSE at 8:00 PM and all automobiles should be off the roof of the garage by that time. Parking on all floors, other than the roof, is available 24/7.
---
For security concerns, no backpacks are allowed at YES Cinema. If guests must enter our theatre with a backpack, it may be subject to search. We appreciate everyone's understanding in this measure to ensure everyone's safety.
---
---
YES Cinema Trivia!
What film was playing when the Great Flood of 2008 hit Columbus and knocked out our power? - The Rolling Stones "Shine a Light"
What was the first film shown at YES Cinema? - WHITE CHRISTMAS played at Christmas in 2004
What film holds the box office record at YES? - COLUMBUS (2017) of course!
When did the YES Film Festival begin? - 2010 (We moved from November of one year to May 18 months later… so we missed one year).
YESfest has screened films with major stars, such as Richard Dreyfus and Tatiana Maslany (both proud Canadians), Sean Astin, Dick Van Dyle, and Eli Wallach (in his last film)
When did the Lincoln-Central Neighborhood Family Center open? - June, 1994
Manager Dawn Bieberle is also the Self-Sufficiency Coach for the Bartholomew County Works program
The 2019 YES Film Festival Audience Award Winner for Short Films was given to MIDWESTERN, filmed partly in Hope, Indiana and directed by Nick Rieth, and co-produced by Hope's own Daniel Anderson
---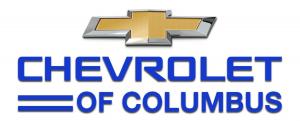 Chevrolet of Columbus - A Valued Sponsor of YES Cinema!
We are happy to have Chevrolet of Columbus as an official Sponsor of YES Cinema Programming. Our friends at Chevrolet of Columbus strongly believe in the importance of community! This new partnership will help the LCNFC better meet the needs of those we serve! We urge you to visit Chevrolet of Columbus in person and while you are there please tell them how much you appreciate their support of the LCNFC and YES Cinema!
Visit their facility at 2825 Merchant Mile, next to Sam's Club.
---
All tickets purchased are non-refundable with no exchanges. Films and Events are subject to change.
For R rated films, children under the age of 17 must be accompanied by an adult.
YES Cinema does not show films in 3D.