WHERE THE CRAWDADS SING - see it now at YES!
"Where the Crawdads Sing is a heartfelt, and gorgeous picture, the kind which major studios used to make all the time, and now feel like a bit of an endangered species." - Liz Shannon Miller, Consequence
"A cross between The Notebook, Fried Green Tomatoes and To Kill a Mockingbird, the romance will satisfy fans of the book..." - Thelma Adams,
AARP Movies for Grownups
"Where the Crawdads Sing may be a chick flick in some people's estimation, but I was thoroughly absorbed and recommend it highly." - Leonard Maltin
---
Mrs. Harris Goes to Paris - and Columbus, Indiana - see it at YES!
MRS. HARRIS GOES TO PARIS tells the story of a widowed cleaning lady in 1950s London who falls madly in love with a couture Dior dress, and decides that she must have one of her own. After she works, starves and gambles to raise the funds to pursue her dream, she embarks on an adventure to Paris which will change not only her own outlook, but the very future of the House of Dior.
"A delightful movie, with a heartwarming story ... This midcentury fairy tale reminds us beauty is important and kindness, honesty, and sacrifice for others are the keys to a meaningful life." - The Chicago Sun-Times
"Lesley Manville shines in this charming, fairy tale-infused movie that offers a lovely diversion. In an era of superhero movies, it's so refreshing to see an ordinary woman being the heroine of her own story." - Vogue
"This 60-year-old story of pursuing a dream with resolute kindness could not feel more fresh in its knowing class clash. Lesley Manville is an absolute treasure, her command of comedic pathos supreme." - Film Comment
---
Marcel is a shell, who wears shoes - and he's walked to the YES Theatre
Marcel is an adorable one-inch-tall shell who ekes out a colorful existence with his grandmother Connie and their pet lint, Alan. Once part of a sprawling community of shells, they now live alone as the sole survivors of a mysterious tragedy. But when a documentary filmmaker discovers them amongst the clutter of his Airbnb, the short film he posts online brings Marcel millions of passionate fans, as well as unprecedented dangers and a new hope at finding his long-lost family. A beloved character gets his big-screen debut in this hilarious and heartwarming story about finding connection in the smallest corners.
"This kid-friendly movie is somehow whimsical, bittersweet, life-affirming and a little bit heartbreaking all at once. And that makes it the perfect movie for the moment." - The L.A. Reader
"Hilarious and extremely sweet... a feel-good movie that's not like anything you've seen before." - Vox
"Sincerity and craftsmanship of this form are uncommon, and Marcel will undoubtedly become a cult classic character and gem in A24's crown for decades to come." - Taylor Baker, The Movie Goer
---
Save the date, leave the cannoli
---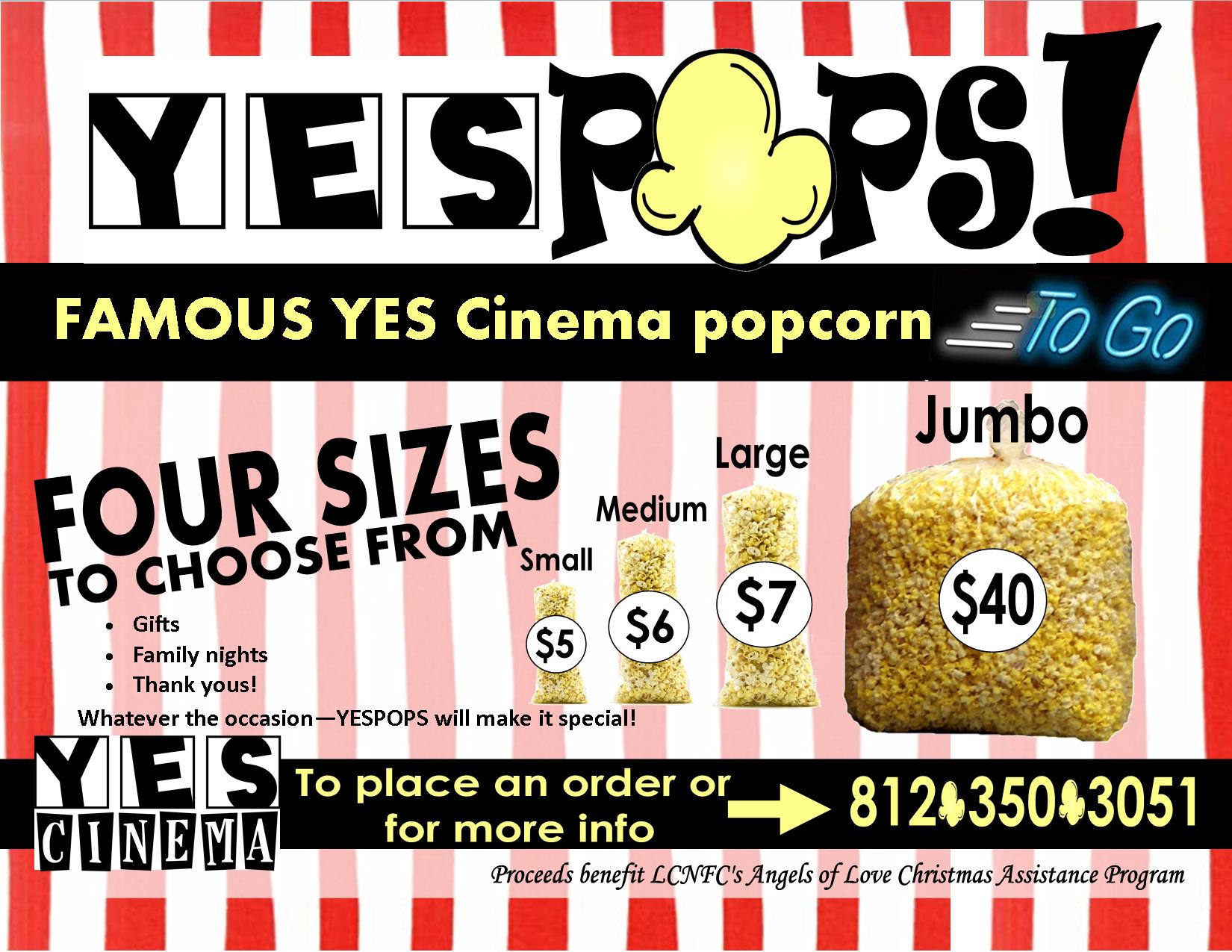 ---
New YES Cinema Shirts now on Sale!
YES Cinema has partnered with Red Bridge Media and they have come up with some cool designs for t-shirts, now on sale at our display stand in the theatre lobby. Available for $20 each in sizes S,M, L, XL.
---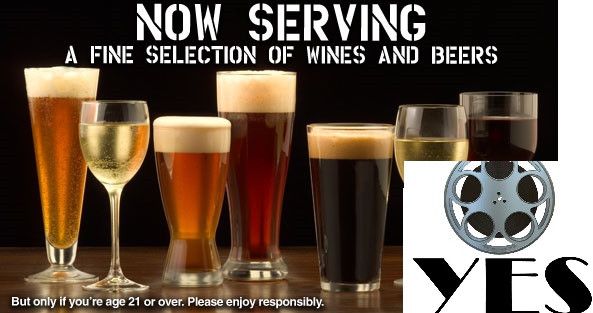 Always drink responsibly
---
Give the gift of movies!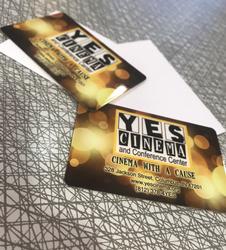 The perfect gift for movie lovers!
They are perfect for the movie lover in your life. YES Gift Cards are valid at the YES Cinema box office, concession stand or bar. Available in any amount - from $5 to $250!
And now you order tickets online - click "Gift Certificates" at bottom of page.
---
We're always glad to see our guests at YES Cinema, but because of our liquor license, no food or drink can be carried inside. This even applies to water bottles. (Of course, we sell a variety of food and drink items - including Dasani water, and we have a water fountain)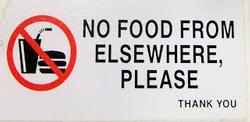 ---
More than a movie theater - Let YES Cinema host your next event!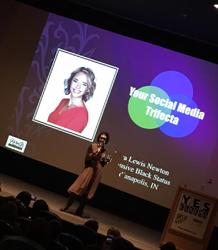 Looking for the perfect place and space to host your next event?
YES Cinema and Conference Center provides the perfect setting for a wide range of events - from meetings and parties to special movie screeings. Contact us at 812-350-3051 or email at yescinemaevents@gmail.com
---
Plenty of FREE Parking for YES Customers!
Free parking on the streets and the City Garage at 4th & Jackson
Hours – 6:00 a.m. – 8:00 p.m. Monday – Friday (see daily parking rates)
After hours and weekends – FREE
Free parking is also available at The Cole Garage at 3rd & Jackson
Open to Public (free) – Monday-Friday evenings and weekends
NOTE: Top floor (roof) of parking garages CLOSE at 8:00 PM and all automobiles should be off the roof of the garage by that time. Parking on all floors, other than the roof, is available 24/7.
---
For security concerns, no backpacks are allowed at YES Cinema. If guests must enter our theatre with a backpack, we will ask to keep it for them - or it may be subject to search. We appreciate everyone's understanding in this measure to ensure everyone's safety.
---
---
YES Cinema Trivia!
What film was playing when the Great Flood of 2008 hit Columbus and knocked out our power? - The Rolling Stones "Shine a Light"
What was the first film shown at YES Cinema? - WHITE CHRISTMAS played at Christmas in 2004
What film holds the box office record at YES? - COLUMBUS (2017) of course!
When did the YES Film Festival begin? - 2010 (We moved from November of one year to May 18 months later… so we missed one year).
YESfest has screened films with major stars, such as Richard Dreyfus and Tatiana Maslany (both proud Canadians), Sean Astin, Dick Van Dyle, and Eli Wallach (in his last film)
When did the Lincoln-Central Neighborhood Family Center open? - June, 1994
Manager Dawn Bieberle is also the Self-Sufficiency Coach for the Bartholomew County Works program
The 2019 YES Film Festival Audience Award Winner for Short Films was given to MIDWESTERN, filmed partly in Hope, Indiana and directed by Nick Rieth, and co-produced by Hope's own Daniel Anderson
---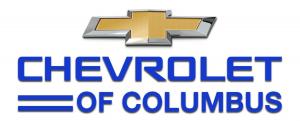 Chevrolet of Columbus - A Valued Sponsor of YES Cinema!
We are happy to have Chevrolet of Columbus as an official Sponsor of YES Cinema Programming. Our friends at Chevrolet of Columbus strongly believe in the importance of community! This new partnership will help the LCNFC better meet the needs of those we serve! We urge you to visit Chevrolet of Columbus in person and while you are there please tell them how much you appreciate their support of the LCNFC and YES Cinema!
Visit their facility at 2825 Merchant Mile, next to Sam's Club.
---
All tickets purchased are non-refundable with no exchanges. Films and Events are subject to change.
For R rated films, children under the age of 17 must be accompanied by an adult.
YES Cinema does not show films in 3D.