---
YES CINEMA IS TEMPORARILY CLOSED
As the COVID-19 virus continues to spread, for the safety of our guests and staff and per the recommendations of local, State, and Federal health authorities, YES Cinema will temporarily close operations. This has been a difficult decision but the health and safety of our community has been and remains YES Cinema's priority.
Please come back and support your Cinema with a Cause, YES Cinema, when we plan to reopen.
In the meantime, continue to check our website, Facebook, Instagram, and Twitter for updates, fun film facts, and to purchase gift cards. Stay safe everyone!
---
#ColumbusCares - Show Your Support!
In partnership with Quick Signs, the Lincoln Central Neighborhood Family Center (LCNFC) and YES Cinema are providing an opportunity for you to show your support to essential care givers and all essential personnel who are giving so much during the COVID-19 pandemic.
LCNFC and YES Cinema in collaboration with Paul Wendell of Quick Signs is providing an opportunity for you to show your support of all our essential personnel who are currently working diligently on behalf of our community during these uncertain and chaotic times. Currently, there is a national movement called Show Your Heart or Hearts for Health Care Workers. However, we have taken this initiative one step further by including all medical professionals and essential personnel helping Columbus and Bartholomew County residents.
The LCNFC and YES Cinema are processing heart sign orders and delivering them straight to your homes. Proceeds from these "special" hearts will be used to provide income for YES Cinema's 18 part-time employees and to supplement lost income caused by the Coronavirus shutdown. The loss of ticket sales and concessions, special events, and on-screen advertising has really taken its toll, placing YES Cinema in a precarious situation. In addition, numerous concessions products have had to be purged. We hope to generate lost revenue through the sale of "#columbuscares" signs, featuring a Big Red (thank-you) Heart. It is our hope the sale of these hearts will help YES Cinema remain a key downtown destination. We are now taking orders and hope you will support our efforts by purchasing one (or more) of our signs for $15.00 each. You can order yours by following the link below.
Yard Sign
These special signs @ $15.00 each can be your way of saying "THANK YOU" to all the wonderful folks working so hard during this time to help Bartholomew County's most vulnerable citizens while at the same time supporting the YES Cinema and its mission with the Lincoln Central Neighborhood Family Center.
For your convenience and to maintain social distancing, your sign will be placed in your yard by volunteers from the Columbus Newcomers Club — typically within a week. Please stay inside your home or at least 6 feet away from the individual who delivers your sign!
I Want My Sign!
BUY NOW
http://www.lcnfc.org/columbuscares/
Thanks to you, too!
---
A QUIET PLACE II - Premiere Postponed
Following the deadly events in the first film, the Abbott family (Emily Blunt, Millicent Simmonds, Noah Jupe) must now face the terrors of the outside world as they continue their fight for survival in silence. Forced to venture into the unknown, they quickly realize that the creatures that hunt by sound are not the only threats that lurk beyond the sand path. Co-starring Cillian Murphy and Djimon Hounsou, and directed by John Krasinski (that's Mr. Blunt to you).
Don't go in the water...never get off the boat...and don't utter a sound.
---
It's not "I Spy," it's MY SPY - Premiere Postponed
MY SPY follows JJ a hardened CIA operative (Dave Bautista) who has been demoted and finds himself at the mercy of a precocious 9-year-old girl, named Sophie (Chloe Coleman) where he has been sent undercover begrudgingly to surveil her family. When Sophie discovers hidden cameras in her apartment she uses her tech savviness to locate where the surveillance operation is set. In exchange for not blowing JJ's cover Sophie convinces him to spend time with her and teach her to be a spy. Despite his reluctance JJ finds he is no match for Sophie's disarming charm and wit. (Rated PG13 for action/violence and language)
"Former wrestler Bautista is adept at both physical and verbal humour and, teamed with former Flight of the Concords' co-star Schaal, there are plenty of laugh-out-loud moments for viewers of all ages." - The Chicago Reader
---
Disney's Live Action MULAN release postponed
How do you solve a problem like Maria? Er, Hua Mulan, we mean - the eldest daughter of an honored warrior. Well, you let her take the place of her ailing father. Masquerading as a man, Hua Jun, is tested every step of the way and must harness her inner-strength and embrace her true potential. It is an epic journey that will transform her into an honored warrior and earn her the respect of a grateful nation...and a proud father.
---
WEEKDAYS JUST GOT BETTER AT YES CINEMA!
Monday Mania - Purchase a Large Popcorn tub (includes one free refill) for the price of a small popcorn!
Wine Down Wednesdays - Purchase a glass of wine for $1.25 off the regular price!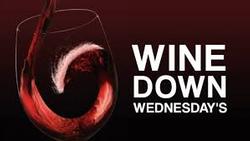 ---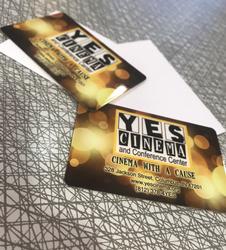 Give the gift of movies!
They are perfect for the movie lover in your life. YES Gift Cards are valid at the YES Cinema box office, concession stand or bar. Available in any amount - from $5 to $250!
And now you order tickets online - click "Gift Certificates" at bottom of page.
---
We're always glad to see our guests at YES Cinema, but because of our liquor license, no food or drink can be carried inside. This even applies to water bottles. (Of course, we sell a variety of food and drink items - including Dasani water, and we have a water fountain)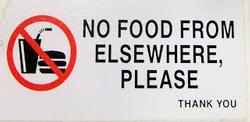 ---
More than a movie theater - Let YES Cinema host your next event! Catering Available!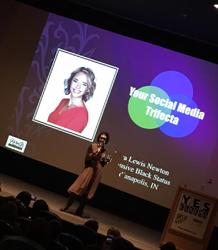 Looking for the perfect place and space to host your next event?
YES Cinema and Conference Center provides the perfect setting for a wide range of events - from meetings and parties to special movie screeings. Contact us at 812-350-3051 or email at yescinemaevents@gmail.com
---
Plenty of FREE Parking for YES Customers!
Free parking on the streets and the City Garage at 4th & Jackson
Hours – 6:00 a.m. – 8:00 p.m. Monday – Friday (see daily parking rates)
After hours and weekends – FREE
Free parking is also available at The Cole Garage at 3rd & Jackson
Open to Public (free) – Monday-Friday evenings and weekends
NOTE: Top floor (roof) of parking garages CLOSE at 8:00 PM and all automobiles should be off the roof of the garage by that time. Parking on all floors, other than the roof, is available 24/7.
---
For security concerns, no backpacks are allowed at YES Cinema. This includes kiddie backpacks. If guests must enter our theatre with a backpack, we will ask to keep it for them - or it may be subject to search. We appreciate everyone's understanding in this measure to ensure everyone's safety.
---
---
YES Cinema Trivia!
What film was playing when the Great Flood of 2008 hit Columbus and knocked out our power? - The Rolling Stones "Shine a Light"
What was the first film shown at YES Cinema? - WHITE CHRISTMAS played at Christmas in 2004
What film holds the box office record at YES? - COLUMBUS (2017) of course!
When did the YES Film Festival begin? - 2010 (We moved from November of one year to May 18 months later… so we missed one year).
YESfest has screened films with major stars, such as Richard Dreyfus and Tatiana Maslany (both proud Canadians), Sean Astin, Dick Van Dyle, and Eli Wallach (in his last film)
When did the Lincoln-Central Neighborhood Family Center open? - June, 1994 (Celebrating 25 years!)
Newest Manager Dawn Bieberle is also the Self-Sufficiency Coach for the Bartholomew County Works program
The 2019 YES Film Festival Audience Award Winner for Short Films was given to MIDWESTERN, filmed partly in Hope, Indiana and directed by Nick Rieth, and co-produced by Hope's own Daniel Anderson
---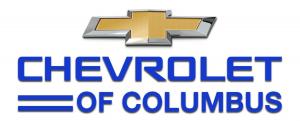 Chevrolet of Columbus - A Valued Sponsor of YES Cinema!
We are happy to have Chevrolet of Columbus as an official Sponsor of YES Cinema Programming. Our friends at Chevrolet of Columbus strongly believe in the importance of community! This new partnership will help the LCNFC better meet the needs of those we serve! We urge you to visit Chevrolet of Columbus in person and while you are there please tell them how much you appreciate their support of the LCNFC and YES Cinema!
Visit their new facility at 2825 Merchant Mile, next to Sam's Club.
---
All tickets purchased are non-refundable with no exchanges. Films and Events are subject to change.
YES Cinema does not show films in 3D.