---
YES Cinema has the Oscar Nominees!
Now Playing! - ends Thursday
From the proverbial wrong side of the tracks Tonya Harding was never fully accepted in the figure skating community for not inherently being the image of grace, breeding and privilege that the community wanted to portray, despite her being naturally gifted in the sport athletically. Despite ultimately garnering some success and being the first American woman to complete a Triple Axel in competition, she is arguably best known for her association to "the incident" - the leg bashing on January 6, 1994 of her competitor, Nancy Kerrigan, who, unlike Tonya, was everything that the figure skating community wanted in their representatives.
This isn't just a great movie, but a great sports movie, detailing an ice skating prodigy who love for skating drove her life, and whose life ultimately served as a testament to just how influential a class system can be that many of us are barely cognizant of even existing. Based off interviews and testimony from the key players in the Kerrigan scandal, watching it brings a much needed sense of balance to the story and will likely leave you amazed at how easily the truth can be blurred when viewed through the lens of sensationalized media coverage.
Now Playing
Three Billboards Outside Ebbing, Missouri deftly balances black comedy against searing drama -- and draws unforgettable performances from its veteran cast along the way. Powerful acting and direction help to create the somber scene for Three Billboards. Wonderful dark comedy. Doesn't pull any punches. Rated R for violence, language throughout, and some sexual references.
PHANTOM THREAD Starts Friday, February 23rd!
Phantom Thread's finely woven narrative (caution - puns ahead) is filled out nicely by humor, intoxicating romantic tension, and yet another impressively committed performance from Daniel Day-Lewis (perfectly tailored for what may be his last film) An Intimate, delicate, and a beautifully crafted masterpiece. Director Paul Thomas Anderson manages to expresses an artist's creative journey through threads of fashion and romance with such subtlety that it could only be conveyed through the medium of film. An atmosphere reminiscent of Kubrick's achievements, this romantic odyssey illustrates a unique perspective of love; a perspective in which love is shaped and manipulated by the fragile strings of each character's hearts.
---
---
YES Cinema Gift Certificates make a great gift for any occasion!
They are perfect for the movie lover in your life. YES Gift Certificates are valid at the YES Cinema box office, concession stand or bar. Available in any amount - from $5 to $250!
Please purchas Gift Certificates at the theatre during movie showtimes - also over the phone for out-of-town orders!
---
Now Hiring! - Join the YES team today!
YES Cinema is looking for energetic, hard-working people to join our YES team!
Hours of Operation (evenings and weekends) make YES Cinema an excellent place to work while enjoying retirement, attending school, or working around another job.
Good pay, free movies, and fun! Apply today at YES Cinema!
yescinema@gmail.com, 812.378.0377 or come by 328 Jackson Street
---
More than a movie theater - Let YES Cinema host your next event! Catering Available!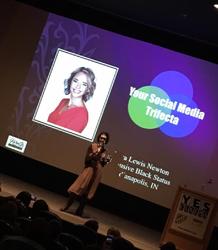 Looking for the perfect place and space to host your next event?
YES Cinema and Conference Center provides the perfect setting for a wide range of events - from meetings and parties to special movie screeings. Contact us at 812-350-3051 or email at yescinemaevents@gmail.com
---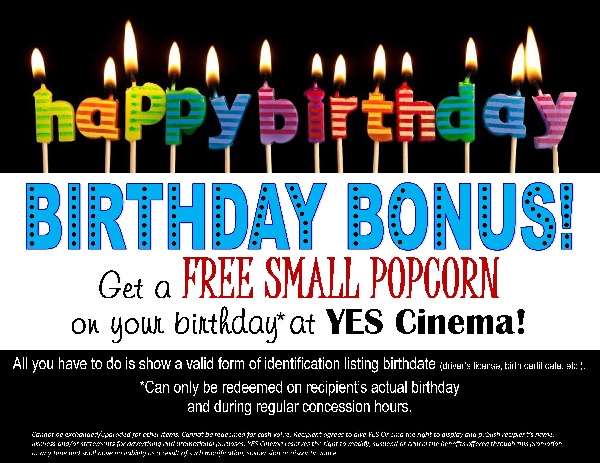 ---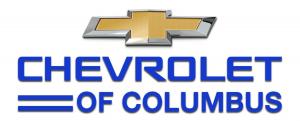 Chevrolet of Columbus - A Valued Sponsor of YES Cinema!
We are happy to have Chevrolet of Columbus as an official Sponsor of YES Cinema Programming. Our friends at Chevrolet of Columbus strongly believe in the importance of community! This new partnership will help the LCNFC better meet the needs of those we serve! We urge you to visit Chevrolet of Columbus in person and while you are there please tell them how much you appreciate their support of the LCNFC and YES Cinema!
Visit their new facility at 2825 Merchant Mile, next to Sam's Club.
---
Films and Events are subject to change