---
Pizza by the Slice now at YES! Make it part of our Meal Deal!
---
See ONCE UPON A TIME IN HOLLYWOOD at YES Cinema! - Premieres Thursday, July 25th!
Quentin Tarantino's ninth feature film is a story that takes place in Los Angeles in 1969, at the height of hippy Hollywood. The two lead characters are Rick Dalton (Leonardo DiCaprio), former star of a western TV series, and his longtime stunt double Cliff Booth (Brad Pitt). Both are struggling to make it in a Hollywood they don't recognize anymore. But Rick has a very famous next-door neighbor...Sharon Tate.
Tarantino's most pared back, thoughtful and perhaps personal work to date. Pitt and DiCaprio are marvelous together, and though neither are what any of us should call "old," their faces, once as flawless as airbrushed high-school portraits, have now achieved a more weathered perfection. - Time magazine
---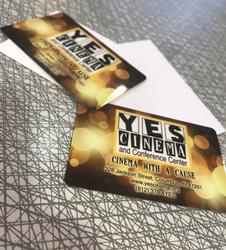 Give the gift of movies!
They are perfect for the movie lover in your life. YES Gift Cards are valid at the YES Cinema box office, concession stand or bar. Available in any amount - from $5 to $250!
Please purchase Gift Cards at the theatre during movie showtimes - also over the phone for out-of-town orders!
---
More than a movie theater - Let YES Cinema host your next event! Catering Available!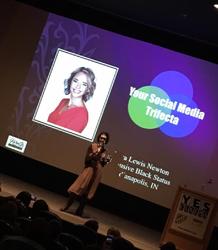 Looking for the perfect place and space to host your next event?
YES Cinema and Conference Center provides the perfect setting for a wide range of events - from meetings and parties to special movie screeings. Contact us at 812-350-3051 or email at yescinemaevents@gmail.com
---
Plenty of FREE Parking for YES Customers!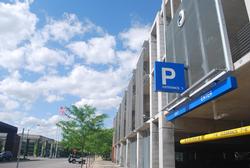 Free parking on the streets and the City Garage at 4th & Jackson
Hours – 6:00 a.m. – 8:00 p.m. Monday – Friday (see daily parking rates)
After hours and weekends – FREE
Free parking is also available at The Cole Garage at 3rd & Jackson
Open to Public (free) – Monday-Friday evenings and weekends
NOTE: Top floor (roof) of parking garages CLOSE at 8:00 PM and all automobiles should be off the roof of the garage by that time. Parking on all floors, other than the roof, is available 24/7.
---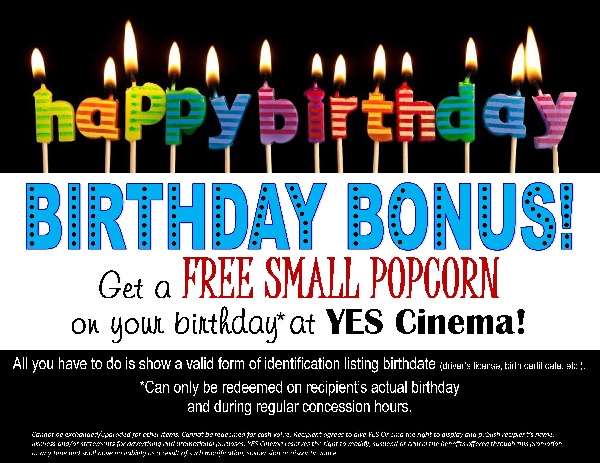 ---
YES Cinema Trivia!
What film was playing when the Great Flood of 2008 hit Columbus and knocked out our power? - The Rolling Stones "Shine a Light"
What was the first film shown at YES Cinema? - WHITE CHRISTMAS played at Christmas in 2004
What film holds the box office record at YES? - COLUMBUS (2017) of course!
When did the YES Film Festival begin? - 2010 (We moved from November of one year to May 18 months later… so we missed one year).
YESfest has screened films with major stars, such as Richard Dreyfus and Tatiana Maslany (both proud Canadians), Sean Astin, Dick Van Dyle, and Eli Wallach (in his last film)
When did the Lincoln-Central Neighborhood Family Center open? - June, 1994 (Celebrating 25 years!)
Newest Manager Dawn Bieberle is also the Self-Sufficiency Coach for the Bartholomew County Works program
---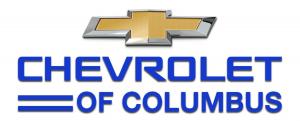 Chevrolet of Columbus - A Valued Sponsor of YES Cinema!
We are happy to have Chevrolet of Columbus as an official Sponsor of YES Cinema Programming. Our friends at Chevrolet of Columbus strongly believe in the importance of community! This new partnership will help the LCNFC better meet the needs of those we serve! We urge you to visit Chevrolet of Columbus in person and while you are there please tell them how much you appreciate their support of the LCNFC and YES Cinema!
Visit their new facility at 2825 Merchant Mile, next to Sam's Club.
---
All tickets purchased are non-refundable with no exchanges. Films and Events are subject to change.
YES Cinema does not show films in 3D.