---
THE PEANUT BUTTER FALCON is now at YES Cinema!
A modern Mark Twain style adventure story, THE PEANUT BUTTER FALCON tells the story of Zak (Zack Gottsagen), a young man with Down syndrome, who runs away from a residential nursing home to follow his dream of attending the professional wrestling school of his idol, The Salt Water Redneck (Thomas Haden Church). A strange turn of events pairs him on the road with Tyler (Shia LaBeouf), a small time outlaw on the run, who becomes Zak's unlikely coach and ally. Together they wind through deltas, elude capture, drink whisky, find God, catch fish, and convince Eleanor (Dakota Johnson), a kind nursing home employee charged with Zak's return, to join them on their journey.
---
We respectfully request your presence at YES Cinema
DOWNTON ABBEY premieres Thursday at 7:01pm!
This week, the worldwide phenomenon DOWNTON ABBEY, becomes a grand motion picture event, as the beloved Crawleys and their intrepid staff prepare for the most important moment of their lives. A royal visit from the King and Queen of England will unleash scandal, romance and intrigue that will leave the future of Downton hanging in the balance.
June Thomas writing for Slate has praised the film, writing: "The plot of the Downton Abbey movie is brilliant, not so much because it is surprising, but because it allows every member of the cast to do what we expect of them." Pete Bradshow, writing for The Guardian, said: "The Downton Abbey movie is [almost] as star-studded as GOSFORD PARK - it's got its share of A-list talent: Maggie Smith, of course, as the dowager Countess of Grantham, Hugh Bonneville as Lord Grantham (absent-mindedly fondling his retriever at breakfast) – there's also Imelda Staunton in a new role and Jim Carter as the beetle-browed former butler Mr Carson."
---
FOLK MUSIC LEGEND CAROLYN HESTER in Concert Thursday, Sept. 26 at 7pm
Carolyn Hester was a figure of the early-'60s folk revival, singing traditional material with a high voice in the manner of Joan Baez and Judy Collins. She is also remembered for her musical associations with Bob Dylan, Buddy Holly, and Richard Fariña, as well as having her early albums produced by music legends Nrman Petty (who had Holly), Tom Clancy, John Hammond, and John Simon. Some of her early- and mid-'60s work points in directions that would lead to folk-rock. In the '80s, she was a mentor for budding talent Nanci Griffith (whose vocals have been compared to Hester's), and appeared on Griffith's "Other Voices, Other Rooms" album.
Hester continues to be musically active into the new century and released "We Dream Forever" in 2009 - an intimate album that featured her daughters Karla and Amy Blume co-producing, writing, and performing with their mother.
Nina Ricci is a singer and songwriter from Nashville, Tennessee, who creates music relevant to current times and keeps her footing in folk revival music. Born in Atlanta, Nina has lived in the Nashville area most of her life, and graduated from Berklee College of Music in Boston, Massachusetts, and she has been active on the national music circuit.
---
YES FILM FESTIVAL is October 25-27!
The Columbus, Indiana YES Film Festival celebrates the creativity and diversity of independent film, bringing to the screen the best documentaries, narrative features and short films, with competitions in all three categories (plus a classic film "From the Vault"). Cinema truly is the universal language and our mission at YESfest is to promote a lively and passionate dialogue between filmmakers and film lovers. Whether you're in the audience, behind the scenes or in front of the camera, we look forward to seeing you at YES!
---
WEEKDAYS JUST GOT BETTER AT YES CINEMA!
Monday Mania - Purchase a Large Popcorn tub (includes one free refill) for the price of a small popcorn!
Wine Down Wednesdays - Purchase a glass of wine for $1.25 off the regular price!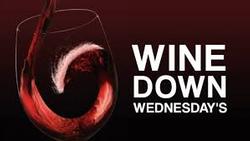 ---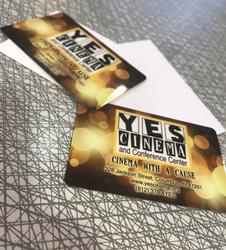 Give the gift of movies!
They are perfect for the movie lover in your life. YES Gift Cards are valid at the YES Cinema box office, concession stand or bar. Available in any amount - from $5 to $250!
Please purchase Gift Cards at the theatre during movie showtimes - also over the phone for out-of-town orders!
---
We're always glad to see our guests at YES Cinema, but because of our liquor license, no food or drink can be carried inside. This even applies to water bottles. (Of course, we sell a variety of food and drink items - including Dasani water, and we have a water fountain)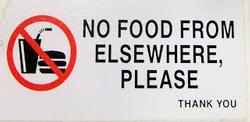 ---
More than a movie theater - Let YES Cinema host your next event! Catering Available!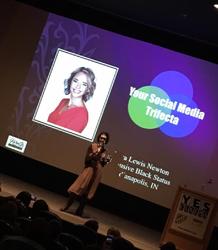 Looking for the perfect place and space to host your next event?
YES Cinema and Conference Center provides the perfect setting for a wide range of events - from meetings and parties to special movie screeings. Contact us at 812-350-3051 or email at yescinemaevents@gmail.com
---
Plenty of FREE Parking for YES Customers!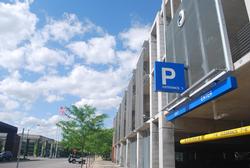 Free parking on the streets and the City Garage at 4th & Jackson
Hours – 6:00 a.m. – 8:00 p.m. Monday – Friday (see daily parking rates)
After hours and weekends – FREE
Free parking is also available at The Cole Garage at 3rd & Jackson
Open to Public (free) – Monday-Friday evenings and weekends
NOTE: Top floor (roof) of parking garages CLOSE at 8:00 PM and all automobiles should be off the roof of the garage by that time. Parking on all floors, other than the roof, is available 24/7.
---
For security concerns, no backpacks are allowed at YES Cinema. This includes kiddie backpacks. If guests must enter our theatre with a backpack, we will ask to keep it for them - or it may be subject to search. We appreciate everyone's understanding in this measure to ensure everyone's safety.
---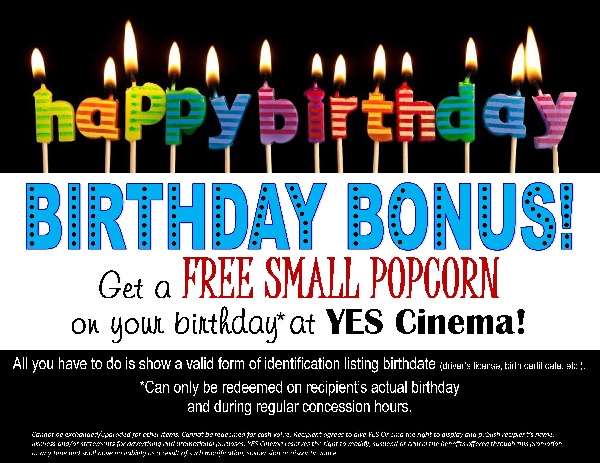 ---
YES Cinema Trivia!
What film was playing when the Great Flood of 2008 hit Columbus and knocked out our power? - The Rolling Stones "Shine a Light"
What was the first film shown at YES Cinema? - WHITE CHRISTMAS played at Christmas in 2004
What film holds the box office record at YES? - COLUMBUS (2017) of course!
When did the YES Film Festival begin? - 2010 (We moved from November of one year to May 18 months later… so we missed one year).
YESfest has screened films with major stars, such as Richard Dreyfus and Tatiana Maslany (both proud Canadians), Sean Astin, Dick Van Dyle, and Eli Wallach (in his last film)
When did the Lincoln-Central Neighborhood Family Center open? - June, 1994 (Celebrating 25 years!)
Newest Manager Dawn Bieberle is also the Self-Sufficiency Coach for the Bartholomew County Works program
---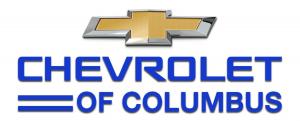 Chevrolet of Columbus - A Valued Sponsor of YES Cinema!
We are happy to have Chevrolet of Columbus as an official Sponsor of YES Cinema Programming. Our friends at Chevrolet of Columbus strongly believe in the importance of community! This new partnership will help the LCNFC better meet the needs of those we serve! We urge you to visit Chevrolet of Columbus in person and while you are there please tell them how much you appreciate their support of the LCNFC and YES Cinema!
Visit their new facility at 2825 Merchant Mile, next to Sam's Club.
---
All tickets purchased are non-refundable with no exchanges. Films and Events are subject to change.
YES Cinema does not show films in 3D.