COLUMBUS tickets now available for shows thru Sept. 28th!
COLUMBUS is an independent film and is Not Rated.
Tickets can be purchased at the YES Cinema Box Office or through this website or by calling 812-378-0377 (during movie showtimes) and ordering with a valid credit or debit card. All ticket sales are final - sorry, no refunds or exchanges!
YES Cinema is proud to exclusively screen COLUMBUS in Indiana! Michael Tucker Media, who is distributing the movie states they are very excited COLUMBUS is at YES Cinema.
With Exhibit Columbus and the film COLUMBUS - "we hear Columbus is quite the mecca!"
Watch a brief scene from the movie at: http://www.youtube.com/watch?v=8XvLgpwQ2lo&t=4s
---
YES Film Festival October 27-29!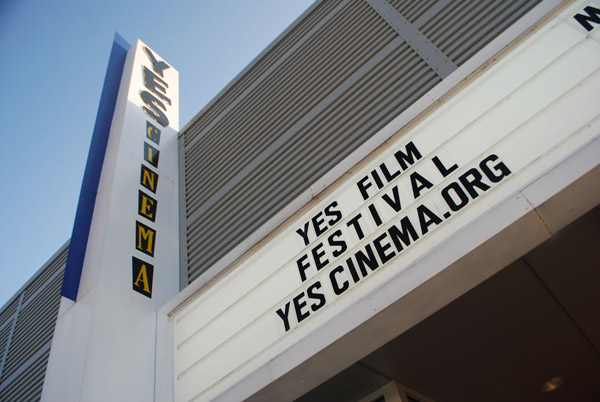 Over 20 films! Filmmakers Q&A! Cafe food! Fun! The YES Film Festival celebrates the creativity and diversity of independent film, bringing to the screen the best documentaries, narrative features and short films, with competitions in all three categories. And new this year - a special screening of a classic film!
More information (including a list of films) - https://yesfilmfestival.com/
Like YESfest on Facebook - https://www.facebook.com/YESFILMFESTIVAL/
---
FALL FILMS for DISCERNING ADULTS
Two strangers (Academy Award winner Kate Winslet and Idris Elba) must forge a connection to survive the extreme elements of a remote snow-covered mountain. They embark on a perilous journey across hundreds of miles of wilderness, pushing one another to endure and discovering strength they never knew possible.
In an extraordinary true story of the later years of Queen Victoria's remarkable rule. A young clerk, travels from India to participate in the Queen's Golden Jubilee, and is surprised to find favor with the Queen herself. As the Queen questions the constrictions of her long-held position, the two forge an unlikely and devoted alliance. Academy Award winner Judi Dench and Ali Fazal star.
What starts out as a lavish train ride through Europe quickly unfolds into one of the most stylish, suspenseful and thrilling mysteries ever told. From the novel by best-selling author Agatha Christie, "Murder on the Orient Express" tells the tale of thirteen strangers stranded on a train, where everyone's a suspect. Branagh directs and leads an all-star cast including Penélope Cruz, Willem Dafoe, Judi Dench, Johnny Depp, Michelle Pfeiffer, Daisy Ridley and Josh Gad.
(Films are subject to change)
---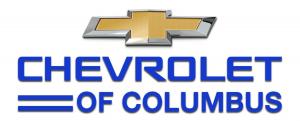 Chevrolet of Columbus - A Valued Sponsor of YES Cinema!
We are happy to have Chevrolet of Columbus as an official Sponsor of YES Cinema Programming. Our friends at Chevrolet of Columbus strongly believe in the importance of community! This new partnership will help the LCNFC better meet the needs of those we serve! We urge you to visit Chevrolet of Columbus in person and while you are there please tell them how much you appreciate their support of the LCNFC and YES Cinema!
Visit their new facility at 2825 Merchant Mile, next to Sam's Club.