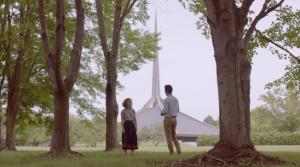 COLUMBUS tickets on sale now!
We have added showings for a 2nd week!
Tickets can be purchased at the YES Cinema Box Office or through this website or by calling 812-378-0377 and ordering with a valid credit or debit card.
COLUMBUS will play Sept.1-7 with showings Friday-Monday at 12:30, 1:30, 3:01, 4:01, 5:30 (SOLD OUT FRIDAY), 6:30 (SOLD OUT Friday), 8:01 (SOLD OUT Friday), & 9:01 (no 9:01 on Monday). Tuesday-Thursday showings will be at 4:01, 5:01, 6:30, 7:30 (and the film may be held over).
YES Cinema is proud to exclusively premiere COLUMBUS in Indiana! Michael Tucker Media, who is distributing the movie states they are very excited to screen COLUMBUS at YES Cinema.
With Exhibit Columbus kicking off on August 26th, Michael Tucker Media plans to promote the COLUMBUS movie heavily during that first week and open the movie in Indianapolis and Columbus on September 1st.
COLUMBUS Director Koganada will be in Columbus for the opening Friday night and we are in discussions on an event or reception while he's in town, to kick off the run.
Watch a brief scene from the movie at: http://www.youtube.com/watch?v=8XvLgpwQ2lo&t=4s
---
Based on the real-life courtship between Kumail Nanjiani and Emily V. Gordon, THE BIG SICK tells the story of Pakistan-born aspiring comedian Kumail (Nanjiani), who connects with grad student Emily (Zoe Kazan). Traditional Muslim parents and a medical crisis certainly complicate matters. Funny, heartfelt, and intelligent, The Big Sick uses its appealing leads and cross-cultural themes to prove the standard romcom formula still has some fresh angles left to explore.
Also starring Ray Romano, Holly Hunter, David Alan Grier, Aidy Bryant
"A feel-great legit Oscar contender and one of 2017's most heartfelt and enjoyable efforts." - Lyles' Movie Files
---
Tickets on sale now!
With his new movie, "Dunkirk," Director Christopher Nolan ventures into the harsh world of a real war, which outwardly seems like well-worn terrain, except that he has never tackled anything like it before. "It's the first time I've taken on any kind of real subject matter, any kind of historical truth, and that was very daunting," Mr. Nolan has stated.
Mr. Nolan's film is about the astounding rescue of 338,000 Allied troops from the beaches of Dunkirk, France, in 1940. Hemmed in by German forces, the Allies were trapped as German aircraft strafed and bombed the sands, with the only way out across the English Channel. Shallow waters prevented British destroyers from coming close to the beaches, so the call went out to private boat owners in England to help ferry the soldiers to safety.
A flotilla of hundreds of pleasure boats, barges, yachts, ferries and fishing boats set out, many piloted by civilians, and, under bombardment from the Luftwaffe, helped pull the rescue off. Had they not, the war could have taken a much different course. "If Britain had surrendered, it effectively would have left Europe Nazified," said Joshua Levine, a historian and author who worked closely with Mr. Nolan on the script. "Barbarism and intolerance would have become the natural order of things."
The term "Dunkirk spirit" is carved into the British psyche and evokes people coming together in tough times. Yet as pivotal as the event itself was, it is often not well known in the United States, which did not enter the war until late 1941.
---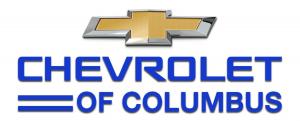 Chevrolet of Columbus - A Valued Sponsor of YES Cinema!
We are happy to have Chevrolet of Columbus as an official Sponsor of YES Cinema Programming. Our friends at Chevrolet of Columbus strongly believe in the importance of community! This new partnership will help the LCNFC better meet the needs of those we serve! We urge you to visit Chevrolet of Columbus in person and while you are there please tell them how much you appreciate their support of the LCNFC and YES Cinema!
Visit their new facility at 2825 Merchant Mile, next to Sam's Club.