---
THE FAVOURITE starts Friday at YES!
Special $4 shows all day on Martin Luther King Day
Sumptuous and stunning. With THE FAVOURITE, director Yorgos Lanthimos delivers his best film yet - one that works as both a historical drama and a sex comedy that features beautiful cinematography courtesy of Robbie Ryan and gorgeous costume design courtesy of Sandy Powell (just give her the Oscar already). Lanthimos, working for the first time with a screenplay that he didn't co-write, deals primarily with themes of power and the way it impacts the three women at the center of the film. Lanthimos seems to be in his wheelhouse, crafting a stirring yet (darkly) humorous rumination on humankind's innate desire to posses power, whether it be political, sexual, or anything in between.
Granted, Lanthimos is also working with some of the most talented actresses working today and the big three (Olivia Colman, Rachel Weisz, and Emma Stone) all deliver some of the best work of their career. Despite Colman's Best Actress win at Venice for her portrayal of Queen Anne, this is Stone's film - the film wholly follows her arc. That's not to take anything from Colman, whose performance is likely the most impressive of the three. - roblesar99 (online review)
Rated R for strong sexual content, nudity and language.
---
GREEN BOOK now playing Exclusively at YES!
Special $4 shows all day on Martin Luther King Day
When Tony Lip (Mortensen), a bouncer from an Italian-American neighborhood in the Bronx, is hired to drive Dr. Don Shirley (Ali), a world-class Black pianist, on a concert tour from Manhattan to the Deep South, they must rely on "The Green Book" to guide them to the few establishments that were then safe for African-Americans. Confronted with racism, danger-as well as unexpected humanity and humor-they are forced to set aside differences to survive and thrive on the journey of a lifetime. Golden Globe Winner.
"GREEN BOOK is a truly delightful dramedy that should be on everyone's list of films to see before the Oscars." - The Kaplan Report
---
Ask about Our Special Birthday Packages!

YES Cinema has several options available! You can come as a group to one of the movies we are showing and we can prepare special concessions for your guests and, for birthdays, even have a cake in our private conference room. You can rent an entire theater, show a special movie or come on a Saturday morning before our regular movies start are other options. Costs and fees vary.
Contact our Events Coordinator, Linda Allman, at 812-350-3051 or yescinemaevents@gmail.com
---
Our YES Cinema Gift Cards make a great gift for any occasion!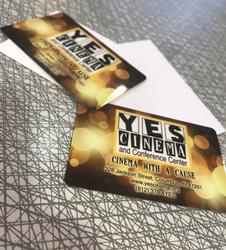 They are perfect for the movie lover in your life. YES Gift Cards are valid at the YES Cinema box office, concession stand or bar. Available in any amount - from $5 to $250!
Please purchase Gift Cards at the theatre during movie showtimes - also over the phone for out-of-town orders!
---
More than a movie theater - Let YES Cinema host your next event! Catering Available!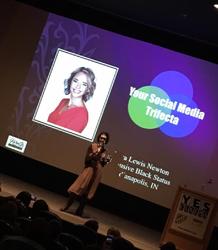 Looking for the perfect place and space to host your next event?
YES Cinema and Conference Center provides the perfect setting for a wide range of events - from meetings and parties to special movie screeings. Contact us at 812-350-3051 or email at yescinemaevents@gmail.com
---
Plenty of FREE Parking for YES Customers!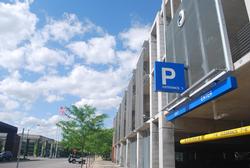 Free parking on the streets and the City Garage at 4th & Jackson
Hours – 6:00 a.m. – 8:00 p.m. Monday – Friday (see daily parking rates)
After hours and weekends – FREE
Free parking is also available at The Cole Garage at 3rd & Jackson
Open to Public (free) – Monday-Friday evenings and weekends
NOTE: Top floor (roof) of parking garages CLOSE at 8:00 PM and all automobiles should be off the roof of the garage by that time. Parking on all floors, other than the roof, is available 24/7.
---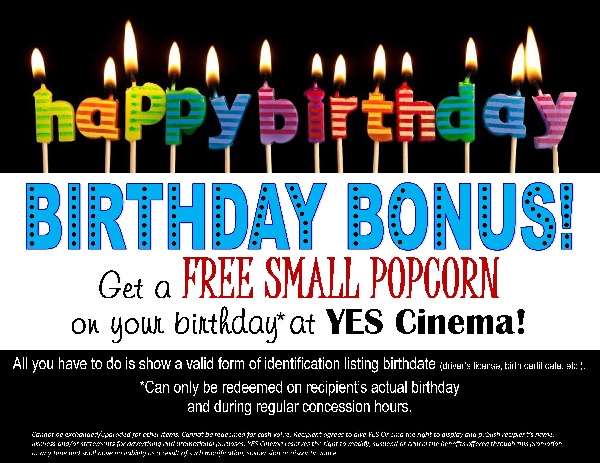 ---
YES Cinema Trivia!
What film was playing when the Great Flood of 2008 hit Columbus and knocked out our power? - The Rolling Stones "Shine a Light"
What was the first film shown at YES Cinema? - WHITE CHRISTMAS played at Christmas in 2004
What film holds the box office record at YES? - COLUMBUS (2017) of course!
When did the YES Film Festival begin? - 2010 (We moved from November of one year to May 18 months later… so we missed one year).
YESfest has screened films with major stars, such as Richard Dreyfus and Tatiana Maslany (both proud Canadians), Sean Astin, Dick Van Dyle, and Eli Wallach (in his last film)
When did the Lincoln-Central Neighborhood Family Center open? - June, 1994
---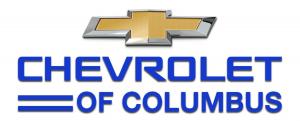 Chevrolet of Columbus - A Valued Sponsor of YES Cinema!
We are happy to have Chevrolet of Columbus as an official Sponsor of YES Cinema Programming. Our friends at Chevrolet of Columbus strongly believe in the importance of community! This new partnership will help the LCNFC better meet the needs of those we serve! We urge you to visit Chevrolet of Columbus in person and while you are there please tell them how much you appreciate their support of the LCNFC and YES Cinema!
Visit their new facility at 2825 Merchant Mile, next to Sam's Club.
---
All tickets purchased are non-refundable with no exchanges. Films and Events are subject to change.