JUDY starring Renee Zellweger playing for a limited time! - Another YES Cinema Exclusive!
Led by a deeply committed performance from Renée Zellweger, Judy captures the waning days of a beloved performer with clear-eyed compassion. Featuring some of her best-known songs, the film celebrates the voice, the capacity for love, and the sheer pizzazz of "the world's greatest entertainer." In the film it is Winter 1968 and showbiz legend Judy Garland arrives in Swinging London to perform a five-week sold-out run at The Talk of the Town. It is 30 years since she shot to global stardom in The Wizard of Oz, but if her voice has weakened, its dramatic intensity has only grown. As she prepares for the show, battles with management, charms musicians and reminisces with friends and adoring fans, her wit and warmth shine through. Even her dreams of love seem undimmed as she embarks on a whirlwind romance with Mickey Deans, her soon-to-be fifth husband. LIMITED ENGAGEMENT!
---
Just ONE MONTH until the YES FILM FESTIVAL!
The Columbus, Indiana YES Film Festival celebrates the creativity and diversity of independent film, bringing to the big screen the best documentaries, narrative features and short films, with competitions in all three categories. Twenty-two films - including "From the Vault," Breaking Away (1979). Meet the fimmakers in Q&A sessions after films (and talk with them between films) and the YES Cinema Cafe will be open!
Cinema truly is the universal language and our mission at YESfest is to promote a lively and passionate dialogue between filmmakers and film lovers. Whether you're in the audience, behind the scenes or in front of the camera, we look forward to seeing you at YES!
It's all on one place - at the YES Cinema, known for it's cleanliness and friendly staff - and it's in beautiful downtown Columbus, Indiana...home to outstanding modern architecture.
---
WEEKDAYS JUST GOT BETTER AT YES CINEMA!
Monday Mania - Purchase a Large Popcorn tub (includes one free refill) for the price of a small popcorn!
Wine Down Wednesdays - Purchase a glass of wine for $1.25 off the regular price!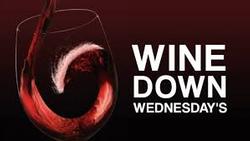 ---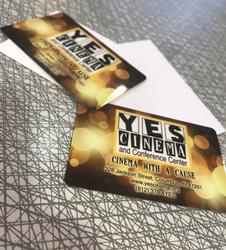 Give the gift of movies!
They are perfect for the movie lover in your life. YES Gift Cards are valid at the YES Cinema box office, concession stand or bar. Available in any amount - from $5 to $250!
Please purchase Gift Cards at the theatre during movie showtimes - also over the phone for out-of-town orders!
---
We're always glad to see our guests at YES Cinema, but because of our liquor license, no food or drink can be carried inside. This even applies to water bottles. (Of course, we sell a variety of food and drink items - including Dasani water, and we have a water fountain)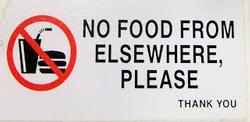 ---
More than a movie theater - Let YES Cinema host your next event! Catering Available!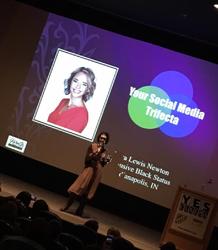 Looking for the perfect place and space to host your next event?
YES Cinema and Conference Center provides the perfect setting for a wide range of events - from meetings and parties to special movie screeings. Contact us at 812-350-3051 or email at yescinemaevents@gmail.com
---
Plenty of FREE Parking for YES Customers!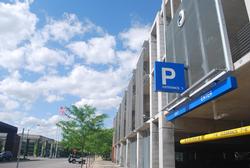 Free parking on the streets and the City Garage at 4th & Jackson
Hours – 6:00 a.m. – 8:00 p.m. Monday – Friday (see daily parking rates)
After hours and weekends – FREE
Free parking is also available at The Cole Garage at 3rd & Jackson
Open to Public (free) – Monday-Friday evenings and weekends
NOTE: Top floor (roof) of parking garages CLOSE at 8:00 PM and all automobiles should be off the roof of the garage by that time. Parking on all floors, other than the roof, is available 24/7.
---
For security concerns, no backpacks are allowed at YES Cinema. This includes kiddie backpacks. If guests must enter our theatre with a backpack, we will ask to keep it for them - or it may be subject to search. We appreciate everyone's understanding in this measure to ensure everyone's safety.
---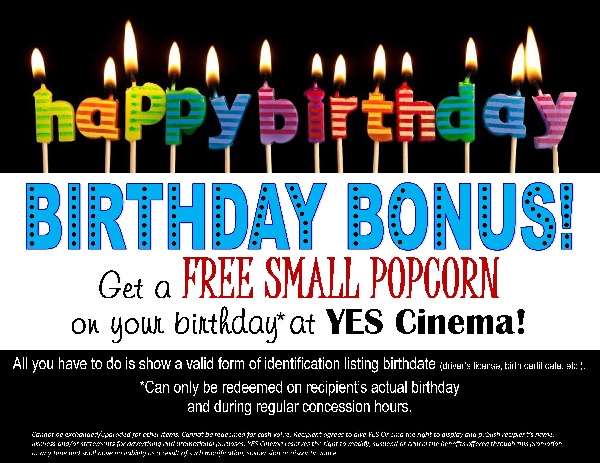 ---
YES Cinema Trivia!
What film was playing when the Great Flood of 2008 hit Columbus and knocked out our power? - The Rolling Stones "Shine a Light"
What was the first film shown at YES Cinema? - WHITE CHRISTMAS played at Christmas in 2004
What film holds the box office record at YES? - COLUMBUS (2017) of course!
When did the YES Film Festival begin? - 2010 (We moved from November of one year to May 18 months later… so we missed one year).
YESfest has screened films with major stars, such as Richard Dreyfus and Tatiana Maslany (both proud Canadians), Sean Astin, Dick Van Dyle, and Eli Wallach (in his last film)
When did the Lincoln-Central Neighborhood Family Center open? - June, 1994 (Celebrating 25 years!)
Newest Manager Dawn Bieberle is also the Self-Sufficiency Coach for the Bartholomew County Works program
---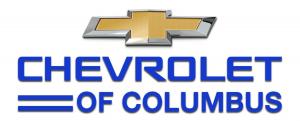 Chevrolet of Columbus - A Valued Sponsor of YES Cinema!
We are happy to have Chevrolet of Columbus as an official Sponsor of YES Cinema Programming. Our friends at Chevrolet of Columbus strongly believe in the importance of community! This new partnership will help the LCNFC better meet the needs of those we serve! We urge you to visit Chevrolet of Columbus in person and while you are there please tell them how much you appreciate their support of the LCNFC and YES Cinema!
Visit their new facility at 2825 Merchant Mile, next to Sam's Club.
---
All tickets purchased are non-refundable with no exchanges. Films and Events are subject to change.
YES Cinema does not show films in 3D.