YES Cinema is Paying Tribute to the One & Only Doris Day
Hitchcock's THE MAN WHO KNEW TOO MUCH - Wednesday, May 29th at 2:00pm
Doris Day was an Ameican icon. She could sing, dance and act. She was glamorous but cute, sexy yet wholesome. Doris Day could do comedy with the best of them but she was equally comfortable in dramas. Doris was America's sweetheart. She was a true movie star and posessed the ability, intellect and charm to carry a film and bolster the Box Office. There may never be another one quite like the great Doris Day.
YES Cinema is paying tribute to Doris Day with a showing of Alfred Hitchcock's THE MAN WHO KNEW TOO MUCH on May 29 at 2p.m. How can it get any better than Doris, Jimmy Stewart and Alfred Hitchcock? This is Hollywood royalty. You won't want to miss this special event! (Tickets are at a special discount $5 price for this screening)
---
Pokémon Detective Pikachu ENDS WEDNESDAY!
Based on a kid-friendly Nintendo game also called Detective Pikachu, this movie is the first live-action movie in the popular franchise about powerful creatures and their human trainers. After his father goes missing, 21-year-old Tim Goodman (Justice Smith) sets out to find him -- with the help of wisecracking wannabe gumshoe Pikachu (voiced byRyan Reynolds). The two team up when Tim realizes that he's the only one who can understand Detective Pikachu's speech (most pokémon just repeat their names over and over). Together, they search for Tim's dad, uncovering a plot to destroy their city along the way.
---
Hold your breath..make a wish..count to 3 - ALADDIN comes to YES Thursday! - 6:15 & 7:01
What would YOU wish for...?
A thrilling and vibrant live-action adaptation of Disney's animated classic, "Aladdin" is the exciting tale of the charming street rat Aladdin, the courageous and self-determined Princess Jasmine and the Genie who may be the key to their future. Directed by Guy Ritchie, who brings his singular flair for fast-paced, visceral action to the fictitious port city of Agrabah, "Aladdin" is written by John August and Ritchie, based on Disney's "Aladdin." The film stars Will Smith as the Genie; Mena Massoud as Aladdin; Naomi Scott as Jasmine; Marwan Kenzari as Jafar; Navid Negahban as the Sultan; Nasim Pedrad as Dalia; Billy Magnussen as Prince Anders; and Numan Acar as Hakim. Eight-time Academy Award®-winning composer Alan Menken provides the score, which includes new recordings of the original songs written by Menken and Oscar®-winning lyricists Howard Ashman and Tim Rice and includes new music written by Menken and Oscar and Tony Award®-winning songwriters Benj Pasek and Justin Paul.
---
ELTON JOHN is coming to YES Cinema!
Premieres Thursday, May 30 at 7:00pm
ROCKETMAN, the upcoming biographical musical drama film tells the story of Elton John's life, from his years as a prodigy at the Royal Academy of Music, through his influential and enduring musical partnership with Bernie Taupin, as well as his struggles with depression, substance abuse, and acceptance of his sexual orientation.
The film is directed by Dexter Fletcher and written by Lee Hall. It stars Taron Egerton as John, with Jamie Bell, Richard Madden, and Bryce Dallas Howard. film is titled after John's 1972 song "Rocket Man."
They are perfect for the movie lover in your life. YES Gift Cards are valid at the YES Cinema box office, concession stand or bar. Available in any amount - from $5 to $250!
Please purchase Gift Cards at the theatre during movie showtimes - also over the phone for out-of-town orders!
---
More than a movie theater - Let YES Cinema host your next event! Catering Available!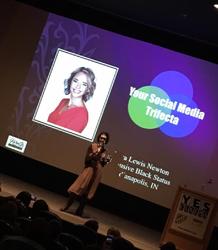 Looking for the perfect place and space to host your next event?
YES Cinema and Conference Center provides the perfect setting for a wide range of events - from meetings and parties to special movie screeings. Contact us at 812-350-3051 or email at yescinemaevents@gmail.com
---
Plenty of FREE Parking for YES Customers!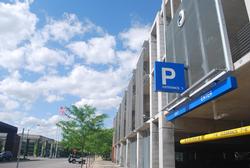 Free parking on the streets and the City Garage at 4th & Jackson
Hours – 6:00 a.m. – 8:00 p.m. Monday – Friday (see daily parking rates)
After hours and weekends – FREE
Free parking is also available at The Cole Garage at 3rd & Jackson
Open to Public (free) – Monday-Friday evenings and weekends
NOTE: Top floor (roof) of parking garages CLOSE at 8:00 PM and all automobiles should be off the roof of the garage by that time. Parking on all floors, other than the roof, is available 24/7.
---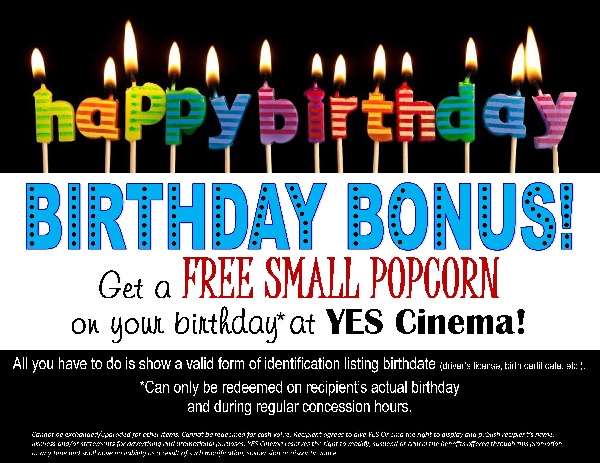 ---
YES Cinema Trivia!
What film was playing when the Great Flood of 2008 hit Columbus and knocked out our power? - The Rolling Stones "Shine a Light"
What was the first film shown at YES Cinema? - WHITE CHRISTMAS played at Christmas in 2004
What film holds the box office record at YES? - COLUMBUS (2017) of course!
When did the YES Film Festival begin? - 2010 (We moved from November of one year to May 18 months later… so we missed one year).
YESfest has screened films with major stars, such as Richard Dreyfus and Tatiana Maslany (both proud Canadians), Sean Astin, Dick Van Dyle, and Eli Wallach (in his last film)
When did the Lincoln-Central Neighborhood Family Center open? - June, 1994 (Celebrating 25 years!)
Newest Manager Dawn Bieberle is also the Self-Sufficiency Coach for the Bartholomew County Works program
---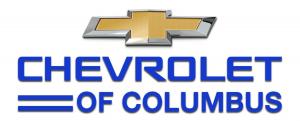 Chevrolet of Columbus - A Valued Sponsor of YES Cinema!
We are happy to have Chevrolet of Columbus as an official Sponsor of YES Cinema Programming. Our friends at Chevrolet of Columbus strongly believe in the importance of community! This new partnership will help the LCNFC better meet the needs of those we serve! We urge you to visit Chevrolet of Columbus in person and while you are there please tell them how much you appreciate their support of the LCNFC and YES Cinema!
Visit their new facility at 2825 Merchant Mile, next to Sam's Club.
---
All tickets purchased are non-refundable with no exchanges. Films and Events are subject to change.
YES Cinema does not show films in 3D.