---
See the new "Olaf's Frozen Adventure" with COCO!
The new short film follows the first festive season since the gates of Arendelle reopened when Anna and Elsa host a celebration for the whole town. When the people unexpectedly leave early to enjoy their individual festive customs, the sisters realize they have no family traditions of their own. So, Olaf sets out to comb the kingdom to bring home the best traditions and save this first Christmas for his friends.
There'll be four new original songs in the short, and each voiceover will be reprised from the actors we know and love from FROZEN.
NO PASSES accepted for COCO thru Dec. 9th
---
LOVING VINCENT Movie & Artist Reception
Friday, December 8
Reception at 6:00pm* - Film at 6:30
Filmmaker Q&A after Film
Loving Vincent's dazzling visual achievements make this Van Gogh biopic well worth seeking out - a breathtakingly original, a reminder of both van Gogh's unique vision and the tactile pleasure of hand-drawn animation.
Indianapolis's own Pamela Bliss worked on the film and will appear at YES Cinema the opening night of the film. Bliss is a professional artist who has several years of experience creating large scale outdoor murals, indoor murals and canvas work using exterior paint, artist oils and acrylics.
Pamela says the opportunity to paint on Loving Vincent was a great honor and privilege and the experience of a lifetime - "Being summoned to travel and create art is every artist's dream. I lived my dream."
*(Wine, beer, coffee, soft drinks available for purchase)
---
More than a movie theater - Let YES Cinema host your next event! Catering Available!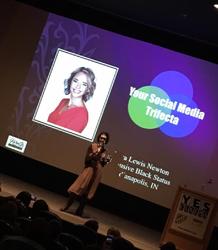 Looking for the perfect place and space to host your next event?
YES Cinema and Conference Center provides the perfect setting for a wide range of events - from meetings and parties to special movie screeings. Contact us at 812-350-3051 or email at yescinemaevents@gmail.com
---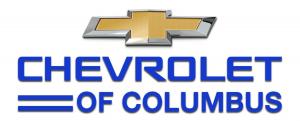 Chevrolet of Columbus - A Valued Sponsor of YES Cinema!
We are happy to have Chevrolet of Columbus as an official Sponsor of YES Cinema Programming. Our friends at Chevrolet of Columbus strongly believe in the importance of community! This new partnership will help the LCNFC better meet the needs of those we serve! We urge you to visit Chevrolet of Columbus in person and while you are there please tell them how much you appreciate their support of the LCNFC and YES Cinema!
Visit their new facility at 2825 Merchant Mile, next to Sam's Club.
---
Films and Events are subject to change