---
7:00pm & 9:30pm
Drew Hastings: Comedian, Farmer, Mayor - not necessarily in that order. Did you hear about the LA comedian who moved back to rural Ohio, bought a farm and then got elected mayor? That's Drew Hastings, a favorite on The Bob & Tom Show (and at YES Cinema), with appearances on Comedy Central and The Tonight Show.
Hastings appearance at YES Cinema on New Year's Eve will not be his traditional stand-up, but rather "Stories for Grownups" - humorous stories and readings from his forthcoming book. As Drew describes it, "A very Midwest-centric, mostly humorous, edgy collection of stories and essays...longer-form humor and commentary."
Whether it's sales techniques from his stint as a psychedelic drug dealer or gardening in L.A. with retired ethnic cleansers, Drew's readings, as he says, "are a collection of funny, edgy, stories and essays with a Midwest perspective that Garrison Keillor would not recognize."
Both shows are rated "R" for language.
Tickets are $20 in advance and $25 after 6pm the night of the show (if there are any left! Drew's shows tend to sell out early!). You can purchase tickets at the YES Cinema Box Office, online at www.yescinema.org or by calling the Cinema at 812.378.0377.
Sponsored by Chevrolet of Columbus, Hotel Indigo, QMIX and Lincoln-Central Neighborhood Family Center
---
THE GRINCH is back (and he's in a bad mood)
He's a mean one, that Mr. Grinch
The Grinch gives the classic Seuss source material a brightly animated update that's solidly suitable for younger viewers. Starring the voices of Benedict Cumberpatch, Rashida Jones, and Angela Lansbury.
---
CHRISTMAS FILMS AT YES! - December 14 - 18
With enough sight gags to please slapstick fans and enough good-natured Christmas cheer to qualify as a good holiday film, National Lampoon's Christmas Vacation has become a holiday classic.
A movie full of Yuletide cheer, Elf is a spirited, good-natured family comedy, and it benefits greatly from Will Ferrell's funny and charming performance as one of Santa's biggest helpers. With quite the cast - Will Ferrell, James Caan, Ed Asner, Zooey Deschanel, Peter Dinklage, Amy Sedaris, Andy Richter, Artie Lange, and Bob Newhart.
All tickets are $5 for these special screenings
---
WELCOME TO MARWEN is welcomed at YES December 20th
WELCOME TO MARWEN, based on real events, is about the fantasy world of Mark Hogancamp. After being beaten into a brain-damaging coma by five men outside a bar, Mark builds a 1/6th scale World War II-era town in his backyard. Mark populates the town he dubs "Marwencol" with dolls representing his friends and family and creates life-like photographs detailing the town's many relationships and dramas. Playing in the town and photographing the action helps Mark to recover his hand-eye coordination and deal with the psychic wounds of the attack.
When Mark and his photographs are discovered, a prestigious New York gallery sets up an art show. Suddenly Mark's homemade therapy is deemed "art", forcing him to choose between the safety of his fantasy life in Marwencol and the real world that he's avoided since the attack.
---
Ask about Our Special Birthday Packages!

YES Cinema has several options available! You can come as a group to one of the movies we are showing and we can prepare special concessions for your guests and, for birthdays, even have a cake in our private conference room. You can rent an entire theater, show a special movie or come on a Saturday morning before our regular movies start are other options. Costs and fees vary.
Contact our Events Coordinator, Linda Allman, at 812-350-3051 or yescinemaevents@gmail.com
---
Our new YES Cinema Gift Cards make a great gift for any occasion!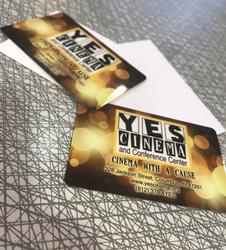 They are perfect for the movie lover in your life. YES Gift Cards are valid at the YES Cinema box office, concession stand or bar. Available in any amount - from $5 to $250!
Please purchase Gift Cards at the theatre during movie showtimes - also over the phone for out-of-town orders!
---
More than a movie theater - Let YES Cinema host your next event! Catering Available!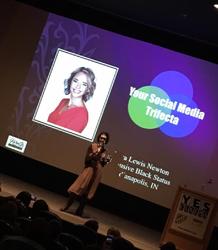 Looking for the perfect place and space to host your next event?
YES Cinema and Conference Center provides the perfect setting for a wide range of events - from meetings and parties to special movie screeings. Contact us at 812-350-3051 or email at yescinemaevents@gmail.com
---
Plenty of FREE Parking for YES Customers!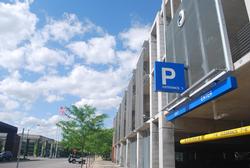 Free parking on the streets and the City Garage at 4th & Jackson
Hours – 6:00 a.m. – 8:00 p.m. Monday – Friday (see daily parking rates)
After hours and weekends – FREE
Free parking is also available at The Cole Garage at 3rd & Jackson
Open to Public (free) – Monday-Friday evenings and weekends
NOTE: Top floor (roof) of parking garages CLOSE at 8:00 PM and all automobiles should be off the roof of the garage by that time. Parking on all floors, other than the roof, is available 24/7.
---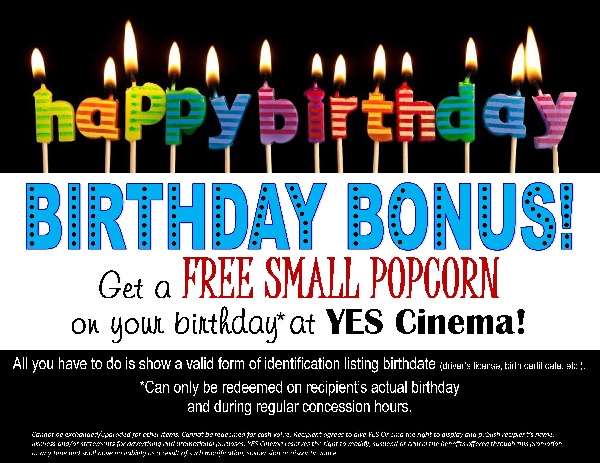 ---
YES Cinema Trivia!
What film was playing when the Great Flood of 2008 hit Columbus and knocked out our power? - The Rolling Stones "Shine a Light"
What was the first film shown at YES Cinema? - WHITE CHRISTMAS played at Christmas in 2004
What film holds the box office record at YES? - COLUMBUS (2017) of course!
When did the YES Film Festival begin? - 2010 (We moved from November of one year to May 18 months later… so we missed one year).
YESfest has screened films with major stars, such as Richard Dreyfus and Tatiana Maslany (both proud Canadians), Sean Astin, Dick Van Dyle, and Eli Wallach (in his last film)
When did the Lincoln-Central Neighborhood Family Center open? - June, 1994
---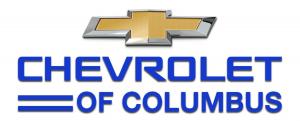 Chevrolet of Columbus - A Valued Sponsor of YES Cinema!
We are happy to have Chevrolet of Columbus as an official Sponsor of YES Cinema Programming. Our friends at Chevrolet of Columbus strongly believe in the importance of community! This new partnership will help the LCNFC better meet the needs of those we serve! We urge you to visit Chevrolet of Columbus in person and while you are there please tell them how much you appreciate their support of the LCNFC and YES Cinema!
Visit their new facility at 2825 Merchant Mile, next to Sam's Club.
---
All tickets purchased are non-refundable with no exchanges. Films and Events are subject to change.