Don't miss "1917" at YES Cinema!
Hard-hitting, immersive, and an impressive technical achievement, 1917 captures the trench warfare of World War I with raw, startling immediacy. At the height of the First World War, two young British soldiers, Schofield (Captain Fantastic's George MacKay) and Blake (Game of Thrones' Dean-Charles Chapman) are given a seemingly impossible mission. In a race against time, they must cross enemy territory and deliver a message that will stop a deadly attack on hundreds of soldiers--Blake's own brother among them. (Rated R for violence, some disturbing images, and language)
---
DOLITTLE now talkiing to animals at YES Cinema!
The Doctor is back! (No, not that doctor). The eccentric Dr. John Dolittle (Robert Downey Jr.), famed doctor and veterinarian of Queen Victoria's England, hermits himself away behind the high walls of Dolittle Manor with only his menagerie of exotic animals for company. But when the young queen falls gravely ill, a reluctant Dolittle is forced to set sail on an epic adventure to a mythical island in search of a cure, regaining his wit and courage as he crosses old adversaries and discovers wondrous creatures. The doctor is joined on his quest by a young, self-appointed apprentice and a raucous coterie of animal friends, including an anxious gorilla (Oscar winner Rami Malek), an enthusiastic but bird-brained duck (Oscar winner Octavia Spencer), a bickering duo of a cynical ostrich (The Big Sick's Kumail Nanjiani) and an upbeat polar bear (John Cena, Bumblebee) and a headstrong parrot (Oscar winner Emma Thompson), who serves as Dolittle's most trusted advisor and confidante. (With all these Oscar winning animals, what could go wrong?)
---
JOJO RABBIT comes to YES January 31st!
Writer director Taika Waititi (THOR: RAGNAROK, HUNT FOR THE WILDERPEOPLE), brings his signature style of humor and pathos to his latest film, JOJO RABBIT, a World War II satire that follows a lonely German boy (Roman Griffin Davis as Jojo) whose world view is turned upside down when he discovers his single mother (Scarlett Johansson) is hiding a young Jewish girl (Thomasin McKenzie) in their attic. Aided only by his idiotic imaginary friend, Adolf Hitler (Taika Waititi), Jojo must confront his blind nationalism.
Jojo Rabbit's blend of irreverent humor and serious ideas definitely won't be to everyone's taste -- but either way, this anti-hate satire is audacious to a fault. PG-13 (for mature thematic content, some disturbing images, violence, and language).
JojoRabbit is nominated for 6 Academy Awards, for Best Picture, Best Adapted Screenplay, Best Supporting Actress - Scarlett Johansson, Best Editing, Best Production Design and Best Costume Design.
---
Best Picture Nominee PARASITE Coming Jan. 31st!
An urgent, brilliantly layered look at timely social themes, Parasite finds writer-director Bong Joon Ho in near-total command of his craft. The director brings his work home to Korea in this pitch-black modern fairytale. Meet the Park Family: the picture of aspirational wealth. And the Kim Family, rich in street smarts but not much else. Be it chance or fate, these two houses are brought together and the Kims sense a golden opportunity. Masterminded by college-aged Ki-woo, the Kim children expediently install themselves as tutor and art therapist, to the Parks. Soon, a symbiotic relationship forms between the two families. The Kims provide "indispensable" luxury services while the Parks obliviously bankroll their entire household. When a parasitic interloper threatens the Kims' newfound comfort, a savage, underhanded battle for dominance breaks out, threatening to destroy the fragile ecosystem between the Kims and the Parks.
Nominated for 6 Academy Awards, including Best Picture and Best Director.
Rated R for language, some violence and sexual content. In English and Korean (with subtitles).
---
The OSCAR SHORTS program is coming to YES Cinema!
For over a decade, ShortsTV and YES Cinema has proudly brought the Oscar® Nominated Short Films to audiences. In Indiana, YES Cinema is one of very few theatres that presents the Oscar Shorts. In 2020, this exclusive release features the year's most spectacular short films and for a limited time is available to watch on the big screen - at "the cinema with a cause."
YES Cinema presents two separate programs – Live Action and Animation, with separate ticketing for each. And the nominees are…
ANIMATED SHORTS (Estimated Running Time: TBD, no more than 80 minutes)
Dcera (Daughter) – Daria Kashcheeva, Czech Republic, 15 min.
Hair Love – Matthew A. Cherry, USA, 7 min.
Kitbull – Rosana Sullivan, USA, 9 min.
Memorable – Bruno Collet, France, 12 min.
Sister – Siqi Song, China/USA, 8 min.
PLUS A SELECTION OF ADDITIONAL ANIMATED SHORTS, TBD
LIVE ACTION SHORTS (Estimated Running Time: 105 minutes)
Brotherhood – Meryan Joobeur, Tunisia, 25 min.
Nefta Football Club – Yves Piat, Tunisia/France, 17 min.
The Neighbors' Window – Marshall Curry, USA, 20 min.
Saria – Bryan Buckley, USA, 23 min.
A Sister – Delphine Girard, Belgium, 16 min.
---
WEEKDAYS JUST GOT BETTER AT YES CINEMA!
Monday Mania - Purchase a Large Popcorn tub (includes one free refill) for the price of a small popcorn!
Wine Down Wednesdays - Purchase a glass of wine for $1.25 off the regular price!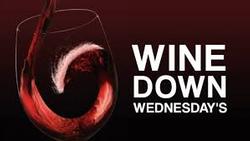 ---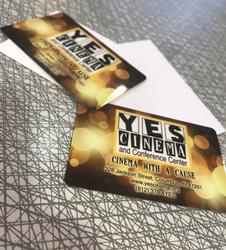 Give the gift of movies!
They are perfect for the movie lover in your life. YES Gift Cards are valid at the YES Cinema box office, concession stand or bar. Available in any amount - from $5 to $250!
Please purchase Gift Cards at the theatre during movie showtimes - also over the phone for out-of-town orders!
---
We're always glad to see our guests at YES Cinema, but because of our liquor license, no food or drink can be carried inside. This even applies to water bottles. (Of course, we sell a variety of food and drink items - including Dasani water, and we have a water fountain)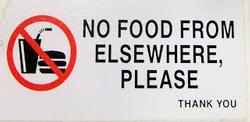 ---
More than a movie theater - Let YES Cinema host your next event! Catering Available!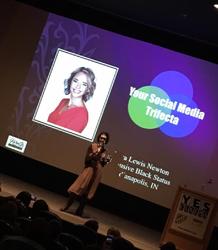 Looking for the perfect place and space to host your next event?
YES Cinema and Conference Center provides the perfect setting for a wide range of events - from meetings and parties to special movie screeings. Contact us at 812-350-3051 or email at yescinemaevents@gmail.com
---
Plenty of FREE Parking for YES Customers!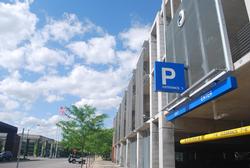 Free parking on the streets and the City Garage at 4th & Jackson
Hours – 6:00 a.m. – 8:00 p.m. Monday – Friday (see daily parking rates)
After hours and weekends – FREE
Free parking is also available at The Cole Garage at 3rd & Jackson
Open to Public (free) – Monday-Friday evenings and weekends
NOTE: Top floor (roof) of parking garages CLOSE at 8:00 PM and all automobiles should be off the roof of the garage by that time. Parking on all floors, other than the roof, is available 24/7.
---
For security concerns, no backpacks are allowed at YES Cinema. This includes kiddie backpacks. If guests must enter our theatre with a backpack, we will ask to keep it for them - or it may be subject to search. We appreciate everyone's understanding in this measure to ensure everyone's safety.
---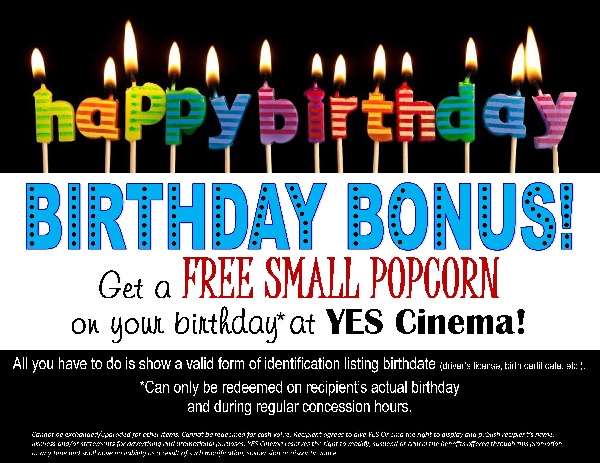 ---
YES Cinema Trivia!
What film was playing when the Great Flood of 2008 hit Columbus and knocked out our power? - The Rolling Stones "Shine a Light"
What was the first film shown at YES Cinema? - WHITE CHRISTMAS played at Christmas in 2004
What film holds the box office record at YES? - COLUMBUS (2017) of course!
When did the YES Film Festival begin? - 2010 (We moved from November of one year to May 18 months later… so we missed one year).
YESfest has screened films with major stars, such as Richard Dreyfus and Tatiana Maslany (both proud Canadians), Sean Astin, Dick Van Dyle, and Eli Wallach (in his last film)
When did the Lincoln-Central Neighborhood Family Center open? - June, 1994 (Celebrating 25 years!)
Newest Manager Dawn Bieberle is also the Self-Sufficiency Coach for the Bartholomew County Works program
The 2019 YES Film Festival Audience Award Winner for Short Films was given to MIDWESTERN, filmed partly in Hope, Indiana and directed by Nick Rieth, and co-produced by Hope's own Daniel Anderson
---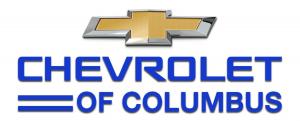 Chevrolet of Columbus - A Valued Sponsor of YES Cinema!
We are happy to have Chevrolet of Columbus as an official Sponsor of YES Cinema Programming. Our friends at Chevrolet of Columbus strongly believe in the importance of community! This new partnership will help the LCNFC better meet the needs of those we serve! We urge you to visit Chevrolet of Columbus in person and while you are there please tell them how much you appreciate their support of the LCNFC and YES Cinema!
Visit their new facility at 2825 Merchant Mile, next to Sam's Club.
---
All tickets purchased are non-refundable with no exchanges. Films and Events are subject to change.
YES Cinema does not show films in 3D.