---
A STAR IS BORN now playing at your YES Cinema!
Janet, then Judy, Barbra & now Gaga!
In this new take on the tragic love story, Bradley Cooper plays seasoned musician Jackson Maine, who discovers--and falls in love with--struggling artist Ally (Gaga). She has just about given up on her dream to make it big as a singer... until Jack coaxes her into the spotlight. But even as Ally's career takes off, the personal side of their relationship is breaking down, as Jack fights an ongoing battle with his own internal demons.
With appealing leads, deft direction (by Cooper), and an affecting love story, A Star Is Born is a remake done right -- and a reminder that some stories can be just as effective in the retelling.
---
FIRST MAN now in orbit at YES!
Where were you on July 20, 1969?
On the heels of their six-time Academy Award-winning smash, La La Land, Oscar-winning director Damien Chazelle and star Ryan Gosling reteam for Universal Pictures' First Man, the riveting story of NASA's mission to land a man on the moon, focusing on Neil Armstrong and the years 1961-1969. A visceral, first-person account, based on the book by James R. Hansen, the movie explores the sacrifices and the cost on Armstrong and on the nation of one of the most dangerous missions in history.
"The moon was hard-earned and so was this movie. It's a stupendous feat." - New York Magazine
---
YES FILM FESTIVAL October 26-28 - All Access Passes on Sale now!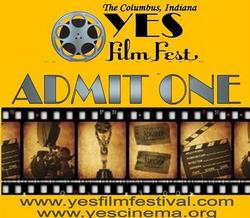 DON'T MISS THIS!
The Columbus, Indiana YES Film Festival celebrates the creativity and diversity of independent film, bringing to the screen some of the best documentaries, narrative features and short films, with competitions in all three categories.
Monetary prizes will be awarded by a jury comprised of filmmakers, media representatives, actors, producers and directors from film festivals across the nation. Audience Awards will be determined based upon audience member voting during the festival.
Check out the new and improved festival website for descriptions of films and a schedule of film screenings - www.yesfilmfestival.com
---
Have we got a deal for you! - See THE STING at YESfest!
Four years after setting box offices ablaze in Butch Cassidy and the Sundance Kid, Paul Newman, Robert Redford, and director George Roy Hill re-teamed with similar success for The Sting. Redford plays Depression-era confidence trickster Johnny Hooker, whose friend and mentor Luther Coleman (Robert Earl Jones) is murdered by racketeer/gambler Doyle Lonnegan (Robert Shaw). Hoping to avenge Luther's death, Johnny begins planning a "sting" -- an elaborate scam -- to destroy Lonnegan. He enlists the aid of "the greatest con artist of them all," Henry Gondorff (Paul Newman), who pulls himself out of a drunken stupor and rises to the occasion.
---
The Original HALLOWEEN comes to YES Cinema Halloween week!
Limited Screamngs...er, Screenings!
Scary, suspenseful, and viscerally thrilling, Halloween set the standard for modern horror films. Carpenter obviously knew the genre well and he builds a properly terrifying atmosphere through his well-paced direction. Why "Halloween" works is because even in its flaws, there's an inherent charm to the basic effectiveness and fundamental workmanship on display and it's that's hard to say that about many films who have tried to follow in its footsteps ever since. Showtimes to be announced soon!
---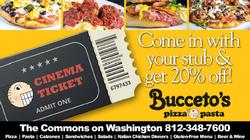 ---
MONROVIA, INDIANA comes to Columbus!
Coming to YES in November
Legendary documentary filmmaker Frederick Wiseman explores the conflicting stereotypes of small town America and illustrates how values like community service, duty, spiritual life, generosity and authenticity are formed, experienced and lived. The film gives a complex and nuanced view of daily life in Monrovia and provides some understanding of a rural, mid-American way of life that has always been important in America but whose influence and force have not always been recognized or understood in the big cities on the east and west coasts of America and in other countries.
---
Tennessee Williams Free Film Series
The IUPUC Division of Liberal Arts is sponsoring a free Tennessee Williams film series at Yes Cinema this fall. Dr. Lisa Siefker Bailey is teaching a class on Tennessee Williams and film (and will be introducing the films at YES), and IUPUC is pleased to offer these film screenings to the community free of charge. (Concessions will be available for purchase)
The two remaining films in the series are:
October 29 at 3 p.m. | Summer and Smoke, starring Laurence Harvey and Geraldine Page

November 19 at 3 p.m. | Baby Doll, starring Eli Wallach and Carrol Baker
---
Our new YES Cinema Gift Cards make a great gift for any occasion!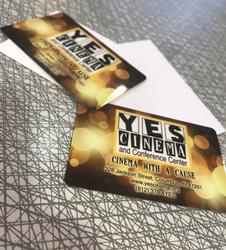 They are perfect for the movie lover in your life. YES Gift Cards are valid at the YES Cinema box office, concession stand or bar. Available in any amount - from $5 to $250!
Please purchase Gift Cards at the theatre during movie showtimes - also over the phone for out-of-town orders!
---
More than a movie theater - Let YES Cinema host your next event! Catering Available!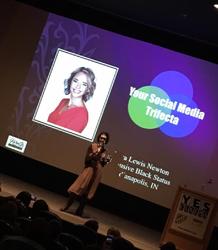 Looking for the perfect place and space to host your next event?
YES Cinema and Conference Center provides the perfect setting for a wide range of events - from meetings and parties to special movie screeings. Contact us at 812-350-3051 or email at yescinemaevents@gmail.com
---
Plenty of FREE Parking for YES Customers!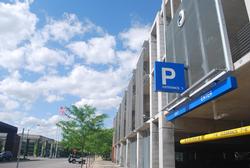 Free parking on the streets and the City Garage at 4th & Jackson
Hours – 6:00 a.m. – 8:00 p.m. Monday – Friday (see daily parking rates)
After hours and weekends – FREE
Free parking is also available at The Cole Garage at 3rd & Jackson
Open to Public (free) – Monday-Friday evenings and weekends
NOTE: Top floor (roof) of parking garages CLOSE at 8:00 PM and all automobiles should be off the roof of the garage by that time. Parking on all floors, other than the roof, is available 24/7.
---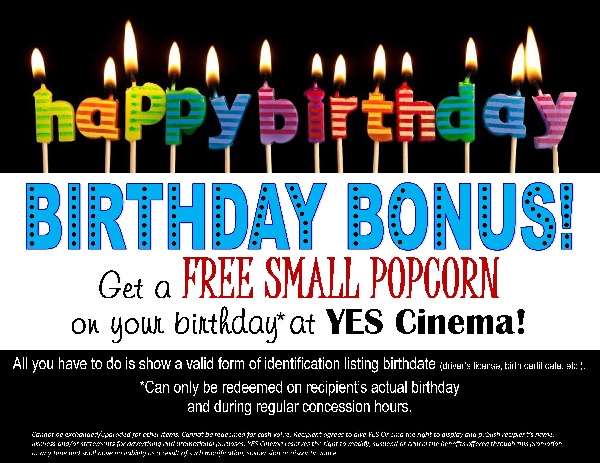 ---
YES Cinema Trivia!
What film was playing when the Great Flood of 2008 hit Columbus and knocked out our power? - The Rolling Stones "Shine a Light"
What was the first film shown at YES Cinema? - WHITE CHRISTMAS played at Christmas in 2004
What film holds the box office record at YES? - COLUMBUS (2017) of course!
When did the YES Film Festival begin? - 2010
YESfest has screened films with major stars, such as Richard Dreyfus and Tatiana Maslany (both proud Canadians), Sean Astin, Dick Van Dyle, and Eli Wallach (in his last film)
When did the Lincoln-Central Neighborhood Family Center open? - June, 1994
---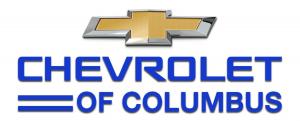 Chevrolet of Columbus - A Valued Sponsor of YES Cinema!
We are happy to have Chevrolet of Columbus as an official Sponsor of YES Cinema Programming. Our friends at Chevrolet of Columbus strongly believe in the importance of community! This new partnership will help the LCNFC better meet the needs of those we serve! We urge you to visit Chevrolet of Columbus in person and while you are there please tell them how much you appreciate their support of the LCNFC and YES Cinema!
Visit their new facility at 2825 Merchant Mile, next to Sam's Club.
---
All tickets purchased are non-refundable with no exchanges. Films and Events are subject to change.